My Humanities 7 class is studying education now. We're continuing with Firegirl by Tony Abbott as a read-aloud book, since much of the action takes place in a school, and the students voted for I Am Malala as a group read. As always, they are researching individually chosen questions as they prepare to write essays and make a presentation, and the questions range from comparing and contrasting different groups or systems of schools (public vs. private, U.K. vs. U.S., mixed gender vs. single gender, etc.) to tracing the evolution of education over time to looking at the relative benefits and importance of a spiritual vs. a traditional education, and more.
I'm working on a series of group activities for them. Ultimately, I want them to be thinking deeply about and evaluating the implications of our Middle School being modeled on This We Believe by the Association for Middle Level Education even as we are preparing students to be able to do the International Baccalaureate Diploma Programme if they choose. In the meantime, to warm them up, I asked them to think about these three questions:
What is the point of getting an education?
What are the goals of an SBS education?
What differences do you see, and what can you learn from them?
When thinking in general about the point of education, they did bring up ideas like "get a good job" - the sort of practical outcomes a lot of people focus on. But they also went beyond those to think about how the elementary and secondary years are about trying different things out and college is for focusing in, the importance of developing life skills and common sense, and the importance of earning respect. Ultimately, I believe, their notion that the point of education is "to become prepared for life" was at the center of all their ideas.

When focused more on the specific purpose of an education at our school, they of course focused on girls and their needs: voice, equality, diversity, andindividuality. At our school, they felt, it's not just about the subjects, it's also about who you are and being your own best self, and about changing the world. They felt there was more room for individuality and more freedom of expression here. Interestingly, they slammed Common Core, stating essentially that it is all about rote knowledge while our school is about "actual skills." They did feel that there were more commonalities than differences when looking at our school and the U.S. education system in general, but then also felt SBS would do a better job of preparing them for college.

Along of course with their families, I can't help but think that our strong focus on skills in assessment and on progress reports helps shape their views. I also can't help but think that our mission, at its core feminist and oriented to social justice, is also shaping their views. Research says this increased focus on social justice among graduates tends to characterise girls schools. At any rate, they do seem to have confidence that we are meeting our goals for them, and to share those goals.

All in all, the unit seems to be off to a good start. The next step will probably be looking at this article by Alfie Kohn, perhaps in an abridged version. One thing I know for sure - I will enjoy watching it unfold and seeing where the kids take it.
Written by Bill Ivey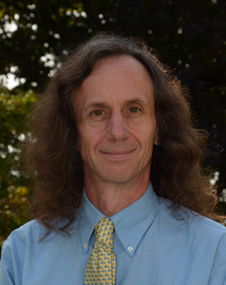 A dedicated member of the faculty, Bill Ivey is the Middle School Dean at Stoneleigh-Burnham School. He teaches Humanities 7 and the Middle and Upper School Rock Bands. Bill is the advisor for MOCA, the middle school student government, and he coordinates and participates in the middle school service program. Among his many hats, Bill also coordinates social media for Stoneleigh-Burnham School.