From the moment Caitlyn Jenner first announced that she identified as a woman to her recent Vanity Fair cover and beyond, national attention has perhaps been more focused on transgender people than ever before. And as often happens on such occasions, the resulting storm of invective and counter-invective is deeply depressing, and the interspersed comments of respectful support deeply affirming. In the end, Ms. Jenner has chosen a path that makes sense for her true self; she is not there to further anyone's political agenda nor to denigrate anyone's personal values. And if, in the process, the general public learns some things about privilege in general and transgender people in particular, including those who, like Ms. Jenner, continue to identify within the gender binary, so much the better.
This comes during a year when eight women's colleges, with Mills the first and Barnard the most recent, have announced admissions policies that deal explicitly with potential transgender applicants. All eight now welcome anyone who identifies as a woman, no matter what gender they were assigned at birth. In addition, some also admit people who were assigned female at birth but, while no longer identifying as women, do not identify as men either. Most, though not all, welcome all students to remain through graduation once enrolled.
The National Coalition of Girls Schools, of which Stoneleigh-Burnham is a member, has issued their own position statement on transgender students and linked it from a "Transgender Resources" page on their website. Among the principles they enunciate: "NCGS encourages our schools to consider, at every point, the importance of working in a supportive way with students and families on a case-by-case basis during enrollment processes and as students identify as transgender within their school communities. Our schools are also committed to creating a safe and secure environment for all students and protecting each and every student from harassment, bullying, and negative behaviors, based on a student's gender questioning or transgender identity." (NCGS)
The upcoming NCGS Annual Conference, along with sessions based on the theme "From STEM to STEAM: Girls Schools Leading the Way," will also be including two sessions on transgender students, "Single-Sex Schools in a Multi-Gender World: What's a Girl (To Do)?" and "Transgender Students at Girls' Schools: A Training and a Discussion." I applaud NCGS for including these much-needed sessions, and I definitely plan to attend both of them.
I am hoping and trusting the conversation at these sessions will be both respectful and forward-looking. Certainly, the organization is clearly trying to promote both awareness of and respect for transgender people, including explicit calls to ensure safety for transgender kids. And certainly, Julie Mencher, one of the experts NCGS has invited to facilitate the sessions, is absolutely top notch (for example, this article in the Huffington Post which shares a title with one of her sessions.)
In the end, this conference is about self-actualization. Whether it's fighting gender stereotypes to go into STEAM, all the while remaining resolutely true to one's personal vision of femininity, or whether it's looking deep within oneself to figure out one's own true gender identity quite apart from society's expectations, in the end it's all about being true to your own authentic self and voice.
Which, through no coincidence whatsoever, just happens to be our mission.
Written by Bill Ivey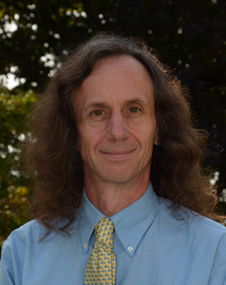 A dedicated member of the faculty, Bill Ivey is the Middle School Dean at Stoneleigh-Burnham School. He teaches Humanities 7 and the Middle and Upper School Rock Bands. Bill is the advisor for MOCA, the middle school student government, and he coordinates and participates in the middle school service program. Among his many hats, Bill also coordinates social media for Stoneleigh-Burnham School.