This year's theme for World Teaching Day is "Empowering teachers, building sustainable societies." As the UNESCO website further notes, "teachers are not only a means to implementing education goals; they are the key to sustainability and national capacity in achieving learning and creating societies based on knowledge, values and ethics." That sentiment blends well with our Mission Statement, as we seek to enable our graduates to "pursue meaningful lives based on honor, respect and intellectual curiosity" and to "think independently and act ethically." Of course, our Mission Statement also calls us specifically to enable girls' and women's voices to be both heard and valued.
Being a strongly mission-driven school, especially having such a carefully thought out mission in the first place, gives us a good head start toward empowering teachers and building sustainable societies. While talking about "masculine" and "feminine" leadership styles needlessly genders and oversimplifies, it's undeniably true that, as a girls school, we are well tuned in to the benefits of collaboration and distributing decision making. And, as an independent school, we are accountable directly to our students and their parents, not to distant entities out of touch and out of tune with what we are doing (on this subject, you may find this article on John King, Arne Duncan's successor as Secretary of Education, to be informative).
So, when Meghan Lena has an opportunity to enable her 7th graders to collaborate with the "Harvard Forest's Long Term Ecological Research Program, tracking the presence and effects of an invasive pest, the Wooly Adelgid, on the hemlock trees on the SBS campus," (Lena), she can quickly move forward with the project. If she wants to incorporate multiple disciplines in her classroom by asking those students to create lively and persuasive Wanted! posters for the Wooly Adelgid, she can. If she furthermore wants to survey them on other questions they have about Science and incorporate them into the class, she can. (samples: What matter is gravity made of? Could we make synthetic wood so that deforestation would stop? What is maladaptive daydreaming? Why can't humans change colour and chameleons can?) Our middle school courses are deliberately designed to spark and build interest in and passion for different ways of learning as well as building the skills to do so. Nobody has a better knowledge of our 7th graders as science students than Meghan, and so she is the most logical choice to design the specifics of the course. As you can probably tell, she is already an amazing teacher at this early stage of her career; our job (as it is with every single one of our teachers) becomes to support her as best we can toward her continued growth and that of her students.
You will have noted, though, that the means of and reasons behind empowering teachers matter. If we replace that disembodied external voice controlling what goes on the classroom with a teacher voice equally impervious to what students are thinking and feeling, the results will almost certainly be rather less inspiring than they ought to be. Meghan exemplifies successful teachers in that she cares for and listens to her students, keeping one eye always on the ultimate goals and the other always on the kids.
Student-generated questions like those mentioned above, along with EL Humanities questions such as Why do people have different feelings?"" and "How do people become bad, and how do we decide what makes a person bad?," and Humanities 7 questions such as, "Why are cultures so different from each other?" and "Why do people think peace is possible?" all exist at the intersection of knowledge, values, and ethics. Our students aren't just on the way to being responsible citizens of the world, they already are. Granted, they are still on the way to acquiring additional and much-needed knowledge, understanding deeply and further developing their values, refining their ethical sense, and growing into their best authentic selves.
But then, so are we all.
On this World Teachers Day, then, it's important to recognize outstanding teachers, why teaching matters, and how we can enable the best possible teaching to occur.
And it's equally important to always keep the journey in mind as we do so.
Written by Bill Ivey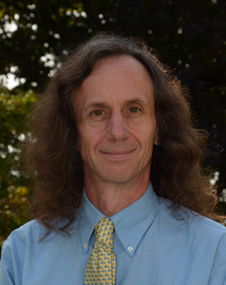 A dedicated member of the faculty, Bill Ivey is the Middle School Dean at Stoneleigh-Burnham School. He teaches Humanities 7 and the Middle and Upper School Rock Bands. Bill is the advisor for MOCA, the middle school student government, and he coordinates and participates in the middle school service program. Among his many hats, Bill also coordinates social media for Stoneleigh-Burnham School.