"Hey, Bill's crying." I nodded quietly as the student reading her poem looked over at me and then continued.
The Humanities 7 class had just finished reading Part Four of I Am Malala and I had been at something of a loss for how to run the discussion. It's a short, painful section that begins immediately after the Taliban shot her for her advocacy of Western values (such as girls' education) and continues through her hopitalization in Pakistan to her being airlifted to England. I arrived in class prepared with several ideas for how to handle it, but it was only at the moment of truth that I decided to ask the students to write a poem in reaction to the section, telling them they would read their poem to the class but would not need to share it with me electronically. They set immediately to work, and eventually it was down to two students waiting for the last line of their poems to come to them. The others were already working independently on other things while waiting, so I could hope these students would not feel the pressure to stop before they genuinely felt ready.
I chose to have them read in a zigzag pattern that spread around the room. They listened quietly and attentively to each other's work, and as each student in turn read, it gradually became clear that something extraordinary was happening. It came from the incredibly complex layers of thoughts, feelings, and perspectives that were emerging. It came from the students' voices, both figurative and literal, as they brought strength and sadness and pride and fierceness and power and... nuance to their words. And it came from a feeling that we were all aware of what was happening, all in this together, in the moment and forevermore.
I invited the students to share their poems here, if they were comfortable doing so, and added my own, to give you all at least a glimpse into what we'd written and the layers of thoughts and emotions that had emerged. These poems were shared, and I thank each of the students for her contribution.
**********
Untitled
She stands so strong;
Against those who would oppose her,
Against those who would stop her,
And against those who would kill her.

She stands so high;
A symbol of hope,
A symbol of peace,
And a symbol of love.

She stands so firm, unmoving;
For girls around the world,
For girls who cannot come home,
And for girls who are trying to learn.

She stands today,
Though many thought she'd die.
She stands today for what is right,
And defies all those who try to stop her.
- Eileen


Untitled
It was a normal day,
That ended in bloodshed.
It was a hot morning,
Before the cool white hospital bed.

The world has gone numb,
Has my spirit gone?
Perhaps it has not,
But then perhaps it is I who has flown.

Now I am in London,
Cloudy gray skies above me,
And as I close my eyes and think of home,
I wonder who misses me.

But now I stand,
And unviolently fight,
For the rights of so many girls,
Across this world so wide.
- Eileen
**********
Three Poems
Malala: Darkness Surrounding Me
Pop, pop, pop of a gun
That's what everyone hears
Crack, crack, crack, drip, drip, drip
A chicken's head being cut off
Is what I hear
Then all I see is black
Moniba: Blood and Tears Shed
Her head in my lap
Blood spattering everywhere
My tears falling like waterfalls
All I could do is pray,
But was that enough?

Ziauddin Yousafzai (her dad): Oh, Allah
Allah,
Please don't take my Malala away from me
She is my life
The sun to my earth
I would do anything for her to be okay
- Nikki
**********
Untitled
Was she on that bus?
Will she live?
How could I live without her?
That Talib will pay for what they have done!
They will be in jail forever
Even that's not enough
They must die
No
Would Malala want that?
What would she think if when she woke up she knew that I had killed the Talib?
Please don't take her from me
I couldn't survive
The hours of surgery are making my hair fall out
Please God help us
I cannot leave my wife and sons
They need me
I cannot leave Malala
She needs me
No
She doesn't
She is strong and brave
And the doctors will make her well again
When we can all leave
We will
And we will be a family again
- Sunrise
**********
Untitled
Malala
Crack crack crack,
Drip drip drip,
Bang bang bang,
Then all is still,
No more chattering,
No more laughter,
No more Taliban,
No more Malala,
Shrieking,
Screaming,
Crying,
Frantic movements,
Panic,
Worry,
Confusion,
Doubt,
Anguish,
Sirens,
Then hustle and bustle,
An unfamiliar room,
Loud voices,
Moving,
Deafening roars,
Air beat into submission,
Just barely alive,
Damaged,
But stronger
- Nora
**********
Untitled
15 years old
That's all
Already known by the world
Already loved by the world
And so, watched by the world
But not the way her parents watched her
I can't imagine what that would be like
A part of my soul lives in my son
The most important part
Without which the other parts might not even matter to me
So to watch your own child lying there
Unconscious
Unknowing
Unable to see your tears
Hear your "I love you"
Soft as it might be as it claws its way
Past the lump in your throat
All you can do
Is hope
Your love gets through
And helps sustain
Helps pull her back from the edge of death
Because as much as the world needs her
Needs her strength and healing spirit
It's a fraction of how much you need her
And she needs you.
- Bill
**********
The Chaos of Malala

The pang of the shoot
The Shock
The darkness
More darkness
More darkness
I can't see
I can't think
I can't comprehend
I can't believe
But I can hear
I hear the screams
I hear the Talib
I hear the chopper
I hear the pilot
I hear the nurses
I hear the people telling me to hold on
I hear Allah's voice
I hear hope
I hear strength
I hold on to Allah, hope and strength
I hold on a little bit longer
I use Allah's hope and Allah's strength
I hold on through the chaos I hold on.
- Marina

The Chaos of Moniba

The horror of the shoot
I see the Talib
I see the blood
I feel the pain
I look down
I look to my lap
I look to Malala
I look to my friend
I look to the girl who never gave up
I look at the brave
I look at the one who wouldn't listen to no
I look at strength
I look at hope
I look to the girl who hated injustice
I look at this pile in my lap
I look around to the others
I look to the ones whose hope is drained
I look around and in the chaos I weep
- Marina
**********
I Fight
I had accepted this from the beginning
They will kill you
Let them
I had waited and watched for this
Checking the windows
Every door
Closed and locked
Blinds drawn
I was the strongest face of the revolution
But here I am
Bleeding out now in my best friend's lap
Not so strong now
But if I die here
On a school bus in once peaceful valley
My cause will not die
My words will not die
In fact, they will strengthen
Become even more powerful than before
Every bullet will bounce off
And every girl will find peace
- Beatrice
Written by Bill Ivey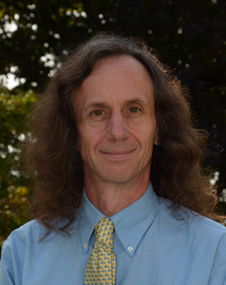 A dedicated member of the faculty, Bill Ivey is the Middle School Dean at Stoneleigh-Burnham School. He teaches Humanities 7 and the Middle and Upper School Rock Bands. Bill is the advisor for MOCA, the middle school student government, and he coordinates and participates in the middle school service program. Among his many hats, Bill also coordinates social media for Stoneleigh-Burnham School.