Before you keep reading, I'd like to invite you to read a piece my friend Christina Torres wrote for Teaching Tolerance entitled "We Can't Dismantle What We Can't See: Teaching Concepts of Masculinity."
<pause>
Done? Good. Thanks.
This piece took me back nine years ago to the final unit of the 2006-2007 Humanities 7 class and a somewhat plaintive request to choose a read-aloud book that centered on a male character. "We are girls. We already know what it's like." they said. We chose to read How Angel Peterson Got His Name, Gary Paulsen's wonderful collection of autobiographical short stories about when he was their age. Since then, I've been careful to ensure a greater gender diversity of protagonists in the books I submit for them to choose from for each new unit. With time, I've also worked to explicitly expand beyond the binary to include the full spectrum of genders in the class.
As a teacher at a feminist girls school, I spend a lot of time with my students looking at gender roles and stereotypes, and gender identity and expression. We look at our cultures' gender-based expectations, our students' authentic selves, and what it takes to live life as oneself. We don't always name it patriarchy (and as I think about it, I probably should), but in essence, that is indeed one of the main objects of our critical examination. I view it as a fundamentally important aspect of meeting our mission.
That said, the closest I've come to actually teaching masculinity itself is when the kids pick Firegirl by Tony Abbott as one of our unit novels (as has happened three times). Tom, the protagonist, struggles to do what he believes to be the right thing because of peer pressure, especially from his boy friends. One of them, Jeff, is aggressively stereotypically masculine. We've had some great discussions about how Tom sees himself vs. how others see him, including how accurately he perceives how others see him. Some of that is universal to all genders, of course, but mixed in are definite opportunities to talk about performing masculinity.
This concept of performing masculinity is something the kids seem to understand instinctively. It's not uncommon, when we are discussing gender roles and expectations placed on girls in our society, that one of the kids will comment on how boys suffer from gender boxes as well.
So it would be a pretty easy step to simply keep an eye on our collective understanding of masculinity. I already try to keep an eye on different axes of diversity represented in the books we read and our discussions already skirt or touch directly on the topic. And besides the importance of understanding our cultures' different concepts of masculinity and how it relates to patriarchy, I always keep the acute awareness that not all the kids in my class may eventually identity as girls. I've taught trans boys before, kids who will have their own struggles with whether and how to perform masculinity, and I've taught non-binary people too, whose own experience with gender roles is at once thoroughly unique and directly connected to traditional ideas of masculinity and femininity.
Summer for me is always a time of fine tuning, of examining my practice and seeing what I can be doing better. And as I prepare for my next group of Humanities 7 kids, keeping Christina's piece in mind will help me do a better job of meeting our mission.
Written by Bill Ivey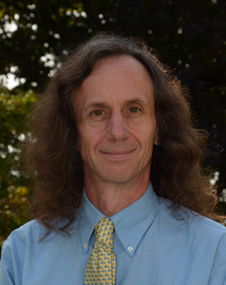 A dedicated member of the faculty, Bill Ivey is the Middle School Dean at Stoneleigh-Burnham School. He teaches Humanities 7 and the Middle and Upper School Rock Bands. Bill is the advisor for MOCA, the middle school student government, and he coordinates and participates in the middle school service program. Among his many hats, Bill also coordinates social media for Stoneleigh-Burnham School.