I decided to get to Fenway early so I could walk around, take things in, absorb the atmosphere. On an impulse, and for the first time in years, I walked into a clothing shop. Looking at the wide variety of colours, styles, and cuts, I couldn't help but think how far we've come. Remember when Major League Baseball suddenly realized that if they actually reached out to women, they might be able to greatly expand their fan base? Overnight, you could, if you wanted, get pink t-shirts and pink caps. Only, it developed that's not necessarily what women wanted from Major League Baseball, at least not exclusively. Women all over the country raised their voices and said, "You want us as loyal fans? Take us seriously. One good way to do that would be to actually ask us what we want rather than just assuming we all love pink. Another good way would be to acknowledge a lot of us not only already like the game but also know a lot about it." Major League Baseball took the hint.
Earlier this summer, you may have heard of the controversy about a reporter being asked to leave Congress because her sleeveless dress was not in dress code. As staff of Women in the World reported, providing a link to the rule in question, "While the official written rule (page 337) stipulates that anyone visiting those areas should wear "appropriate attire," determining which attire is appropriate is largely left up to the interpretation of the House Speaker," a position currently held by Rep. Paul Ryan. Currently, by the way, open-toed shoes would also be deemed inappropriate.
In response, Rep. Jackie Speier (D-CA) organized a "sleeveless Friday" on July 14, and it drew a high level of participation from women in Congress and support from people around the country and world. Rep. Ryan has announced his intention to reevaluate his interpretation of what is appropriate dress.
You'll have noted, however, that would still be his interpretation. What if he learned from the experience of Major League Baseball and actually listened to women? Or, and I know this may come across as radical to some, what if women in Congress came up with their own notion of what appropriate meant? You know, the adult people to whom the rule actually applies. Many men have complained/pointed out that the dress code requires men to cover up too, with ties and jackets ill-suited to a D.C. summer. Well, perhaps they might want to reevaluate the interpretation of the rules as well. I know of no non-binary or gender conforming members of Congress, but if these collectively-defined notions of appropriate dress are combined in a gender neutral way, anyone of any gender should be able to choose whatever appropriate clothing they want, in any season.
A few weeks ago, in an Instagram post that is one of the best pieces on school dress codes I've ever seen (shared by one of my friends on Facebook), Jessica Corbett wrote in part, "Somehow - despite my visible tattoos, pink hair dye, and "short" dress selection for summertime work attire - at age 24, I have graduated college (which I attended on an academic scholarship), secured full-time employment in my desired career field, and fostered a wonderfully supportive community of friends, family, and colleagues who embrace me for who I am, and what I wear." She notes that when teenage girls enter the work force, they can decide for themselves to what extent specific dress codes matter to them and suit them as they weigh different career options. In the meantime, she suggests, let them wear whatever makes them feel comfortable as they figure out who they are.
Sounds good to me!
Written by Bill Ivey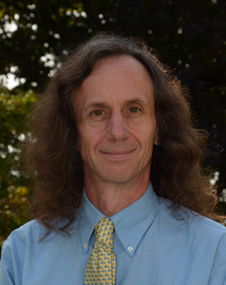 A dedicated member of the faculty, Bill Ivey is the Middle School Dean at Stoneleigh-Burnham School. He teaches Humanities 7 and the Middle and Upper School Rock Bands. Bill is the advisor for MOCA, the middle school student government, and he coordinates and participates in the middle school service program. Among his many hats, Bill also coordinates social media for Stoneleigh-Burnham School.