One of the wonderful parts of summer break is the ability to have long, sustained Twitter conversations with my friends. One Wednesday, @teachermrw of Watkinson School piqued my curiosity by asking, "While I enjoy reading and learning from the tweets shared by my educator colleagues from education conferences, / the tweets reveal nothing new under the sun. It is old knowledge recycled and re-packaged for a different day and time." I highly value her ideas, and certainly have had the experience of leaving conferences feeling that I spent much more time listening to things I already knew than learning new things. At the same time, I am the kind of person who live tweets conferences I attend, and I also serve as a member of the Board of Directors of the New England League of Middle Schools - which means I help plan that Annual Conference. Uncomfortable as I felt with this conflict, I also recognized that such moments are often the best time to learn. And, as I've said, @teachermrw has a gift for stretching my thinking in deeply important ways. So I decided to engage with her and explore the question together.
I used my recent experience at a session on transgender kids during the National Coalition of Girls Schools Annual Conference, where not only were the vast majority of people present engaging with and learning from the presenters (and each other) but also a number of my Twitter followers were clearly engaging with my tweets. But, I acknowledged, no doubt much of the information included in the presentation may well have been familiar to some subset of the audience. @teachermrw said that was exactly what she was talking about, and we both talked about a growing lassitude with so many conversations about diversity that, her words, "focus on the lowest common denominator" and thus, time and time again, end up centering the privileged.
So what about people who, through life experience and/or personal learning, have mastered the basics and may even be on the cutting edge? How do they meet their personal need to keep learning and growing? @teachermrw finds that one of her primary resources is reading. She also noted, "I think it's more an individual pursuit, rather than a collective one. Each person develops self, and through it, [finds] others." That, too, can happen on Twitter, of course. It is how #educolor came to be formed, for just one example.
At this point, our discussion had moved far away from conferences, but the original question remained: what useful purpose can conferences serve? And with our lens polished, it now seemed that the answer was "it depends." For people early on in their professional journeys, conferences can be a great starting point to get basic information and to make personal connections. Educators further along in their journey can choose to present at conferences, which might also include offering sessions explicitly for those beyond the "101" stage of a specific topic, or to further their learning in other ways. After all, it is often said that there are four stages of teaching (this article lists them as Learning the basics, Creating systems that work, Refining lessons and growing in confidence, and Avoiding autopilot).
And next? Each person's personal learning network is absolutely unique, and neither @teachermrw nor I believe in professional development simply for the sake of learning. And we both recognize the limits of applying one's personal learning in one's own classroom in isolation. As @teachermrw put it, "While I think that great ideas come from all places, the people one should be developing ideas with are people on the same campus."
Which is exactly where I shall soon return, refreshed and renewed, ready to listen and share and learn together, the better to serve my - and all of our - students.
Written by Bill Ivey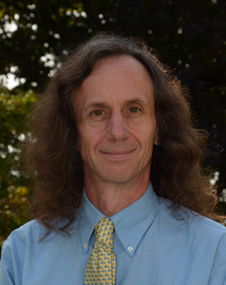 A dedicated member of the faculty, Bill Ivey is the Middle School Dean at Stoneleigh-Burnham School. He teaches Humanities 7 and the Middle and Upper School Rock Bands. Bill is the advisor for MOCA, the middle school student government, and he coordinates and participates in the middle school service program. Among his many hats, Bill also coordinates social media for Stoneleigh-Burnham School.