(title quote from "Summer Nights" by Jim Jacobs and Warren Casey)
As the delicious smell of freshly crushed garlic marinating in olive oil gradually filled the kitchen while I started cutting up plum tomatoes for a tomato-basil-mozzarella pasta salad, I could hear the laughter of my wife and son as they worked together to solve Sporcle quizzes. Suddenly, I was transported nearly two decades back in time.
I'd wake up early and go for a run, shower, and start to get breakfast. My wife would leave for work, and once my son was awake (if he wasn't already), we'd spend the day together. We'd read, and build things, and role play, and go outside exploring, and play games, and run out the front door and sit on the front lawn and watch a freight train go by, and generally just be in the moment, open to the possible. My wife would get home from work, and she'd have one-on-one play time with my son while I relaxed in the kitchen by cooking dinner. We'd have some family time, and then I'd wash the dishes and start in on my own schoolwork while my wife took my son up to bed and read to him (a job we'd share during the school year).
It was a wonderful period in my life, and I am forever grateful for having had the chance to spend that kind of time with my son, supporting my wife… and also having the time both to reflect on my teaching and to design, code, and upload Stoneleigh-Burnham's first website.
And I greeted each first day of school with excitement, feeling I'd made the most of the summer and was 100% ready to make the most of the school year.
This summer, as with most years, I've seen (and participated in) a number of discussions about how teachers should handle the inevitable, "Lucky you. You get your summers off." comments. Because, in one sense, absolutely - we are lucky. I could hold down a full-time job, and still spend a solid chunk of the year being, effectively, a full-time parent.
But it was still a full-time job. Like most teachers, I spend well over the 2000 hours a year put in by someone working a 40-hour work week over 50 weeks. And even during summers, throughout most of my career, I've probably put in about 20 hours a week doing schoolwork.
But here's the thing. Like many (perhaps most) teachers, I also see myself as lucky to have that summer schoolwork. That's when I get the chance to go deep, to reflect on the past year and consolidate lessons learned, to explore ideas and trends in the field, to set directions for the upcoming year. Some of that happens on my own, some through social media, some in conversations with my wife and son and parents and other friends and relatives, many of whom are or were in education themselves. I'm sure I would continually grow as a teacher whether or not I had this time. But I find I need an annual break from the whirlwind momentum of the school year to focus on that growth, nurture it, stimulate it, and make sure it has an internal harmony that is also in tune with my deepest values and beliefs about teaching.
So, I'm completely unapologetic about kicking back in the summer. I think it makes me a better teacher, and (hopefully!) a better person.
And as for my excitement about the first day of school? It's just as strong as ever.
Written by Bill Ivey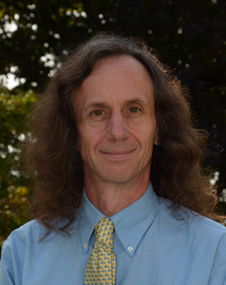 A dedicated member of the faculty, Bill Ivey is the Middle School Dean at Stoneleigh-Burnham School. He teaches Humanities 7 and the Middle and Upper School Rock Bands. Bill is the advisor for MOCA, the middle school student government, and he coordinates and participates in the middle school service program. Among his many hats, Bill also coordinates social media for Stoneleigh-Burnham School.