With five teacher/advisors volunteering to chaperone the 8th graders on their annual trip to Washington, DC, it seemed only right for me to step up and sign up to sub in their absence. I got Andrea's 7th grade Science/Math class and Meghan's Junior IB Bio I class. We got off to a bit of a slow start in the 7th grade Pre-Algebra class as the 7th graders who were in the predominantly 8th grade Algebra 1 class downstairs were apparently baking, and there was a tidal wave of enthusiasm for the idea of our doing the same despite the fact that we had neither ingredients nor oven. But it wasn't long before I was tossing dry-erase markers to students to go put up their answers to the homework on the board before checking them over.
"Do you know math?" one of them asked (did I mention I've subbed in this class before?!), and I responded that I remembered some things better than others but that I thought I was up to the challenge. I also played the "My mom was a physicist, and president of American Women in Science" card, which bought me some additional credibility by proxy. In point of fact, my physics background helped me explain how to use ratios to convert miles per hour to feet per hour so that students with questions looked genuinely confident as they nodded their understanding. It was a fun class for me and, hopefully, for them as well.
In the MiddleTalk Facebook group to which I belong, we middle level educators had recently had a conversation about the importance of showing students that we were more than just our own personal subjects. Some schools devote entire days to special topics such as Engineering, some teachers do their best to approach their subject from a multidisciplinary perspective, and then there's the "I sub just about anywhere I'm needed" approach that I contributed. One teacher asked if there was video footage of me subbing in the Dance 7 and Dance 8 classes, and I responded with a simple, declarative "No." :-)
As for IB Bio, Meghan had left notes for the class that said they would be doing a self-designed lab. When I arrived, two students were already in the room using hole punches on the spinach leaves they had brought down from the refrigerator in Beth Stinchfield's classroom. As each student arrived, she similarly went straight to work, and shortly they put on French music as background, sometimes singing along ("Changer..."). By halfway through, they were literally running around the room trying to get as much done as possible, and the intensity of activity only increased as the end of class approached and they contemplated having to leave the room as clean as they found it. The next day, they arrived with armloads of desk lamps so they could get as many trials completed as possible before having to clean up, and once again were totally and completely immersed in their work almost instantaneously, setting up stations, observing what was happening, recording data, talking through next steps.
A brand new study from UMass-Amherst says that women are more likely to stay in STEM if they have the chance to work with other women, and of course, those work conditions are a given at Stoneleigh-Burnham and other girls' schools and women's colleges. And beyond these gender-based advantages, there's the universal benefit of deeper learning, confidence, and resilience that comes from respecting and empowering student voice. As one student rolled her shoulders in time to the music as she half-walked, half-danced over to another station to check in on how her friends were doing, I couldn't help but feel that this was exactly what learning should be like.

P.S. I can't resist mentioning that Meghan also left perhaps the most awesome sub note ever: "Seniors: Don't forget to set the mealworms free on Friday!"
Written by Bill Ivey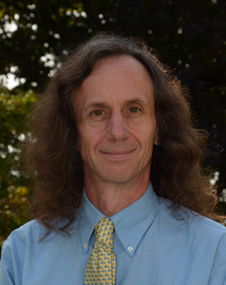 A dedicated member of the faculty, Bill Ivey is the Middle School Dean at Stoneleigh-Burnham School. He teaches Humanities 7 and the Middle and Upper School Rock Bands. Bill is the advisor for MOCA, the middle school student government, and he coordinates and participates in the middle school service program. Among his many hats, Bill also coordinates social media for Stoneleigh-Burnham School.