by Celine Nader
Here at Stoneleigh-Burnham, our mission statement is both descriptive of what is, and aspirational, considering what we hope will be. We talk about fostering voice, choice, and agency in our students here at SBS — and I feel confident that this is, by and large, quite effective.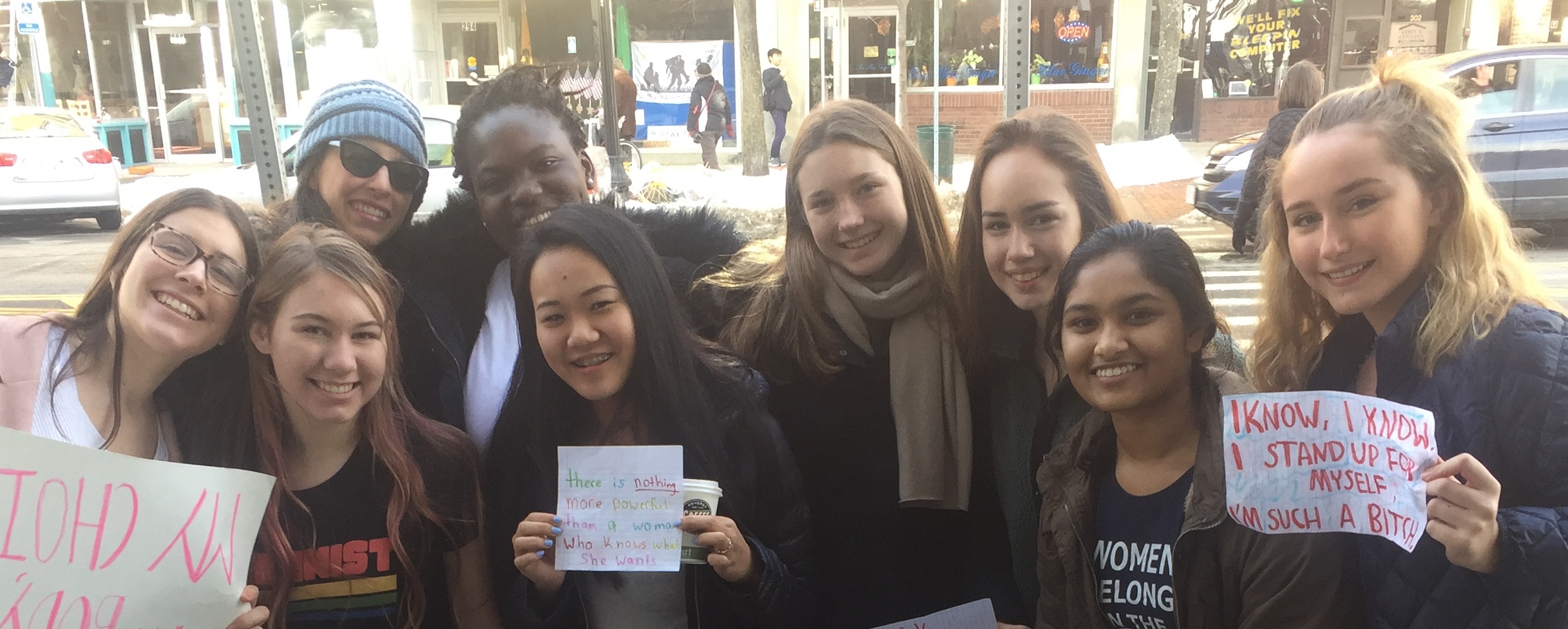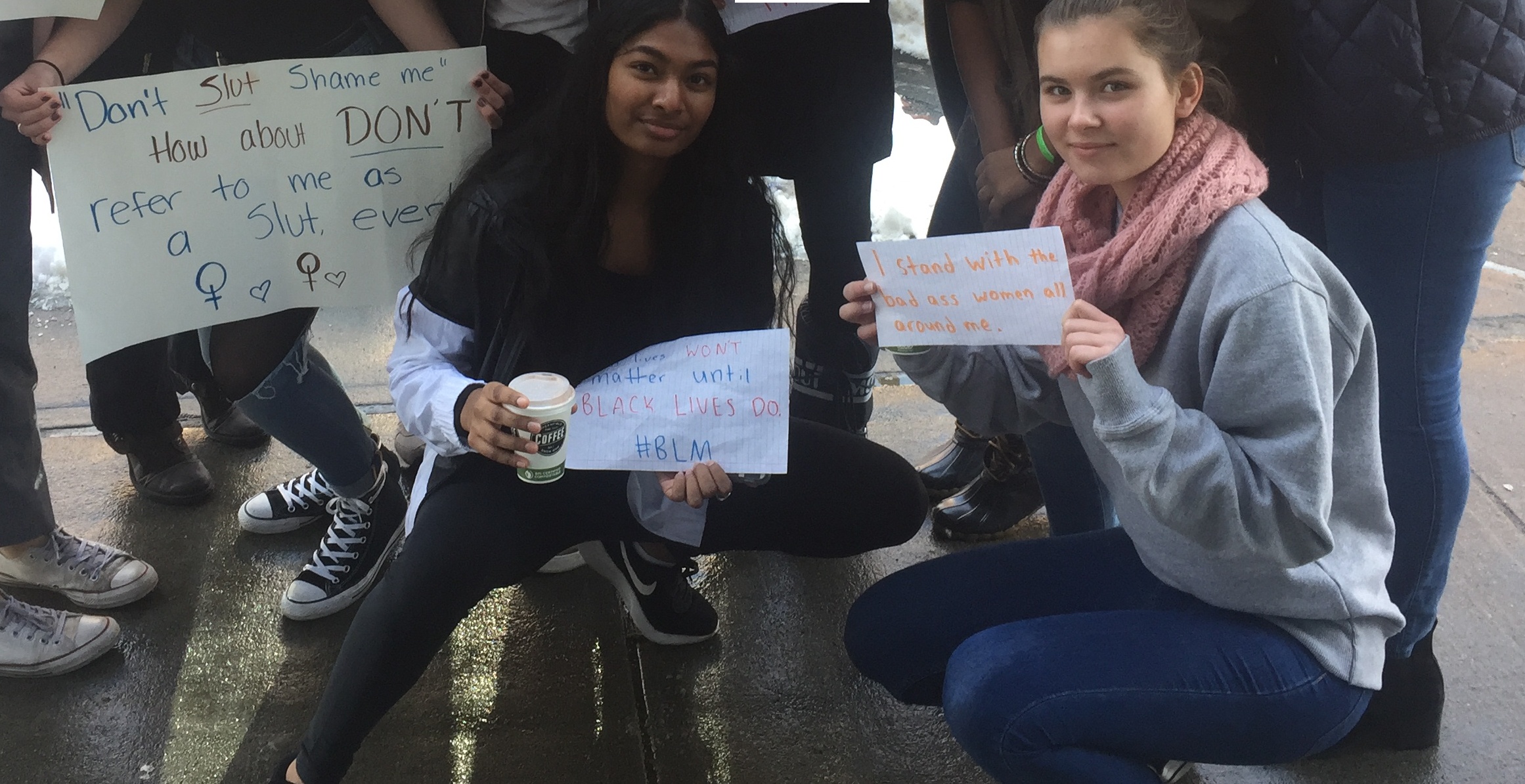 What is less certain is that a given student — or, indeed, any of us — can walk through the world "secure in the knowledge that her voice will be heard" — also part of the mission statement. Nonetheless, sometimes, we get proof positive that our voices can, will, and have been heard. For example, when Clara's voice opens a Greenfield Recorder article, we can feel pretty sure that her voice has been heard. Here is an excerpt from that article:
GREENFIELD — Standing on the Greenfield common Saturday afternoon, 17-year-old Clara Richardson-Omamo joined in an embrace with her three friends, reciting the blessing led by Pastor Liza Knapp of the First Church of Deerfield.
Richardson-Omamo, a student at Stoneleigh-Burnham School from Chicago, was one of approximately 500 people who gathered for the second annual Franklin County Women's Rally.
"It's a place where not only women's rights matter, but it's clear everyone here supports the individual struggles we're facing right now," she said, noting how she felt "copious amounts of support. I came because I knew it would be beautiful."
Voices can also be raised, of course, in less orthodox ways: when Nikki and Joy started a dance party in the street, attracting the attention of long-time activist and Dance New England member Mareba Jos — dressed up as Lady Liberty — their voices were certainly heard; in fact, they inspired an intergenerational dance party poignant as any article.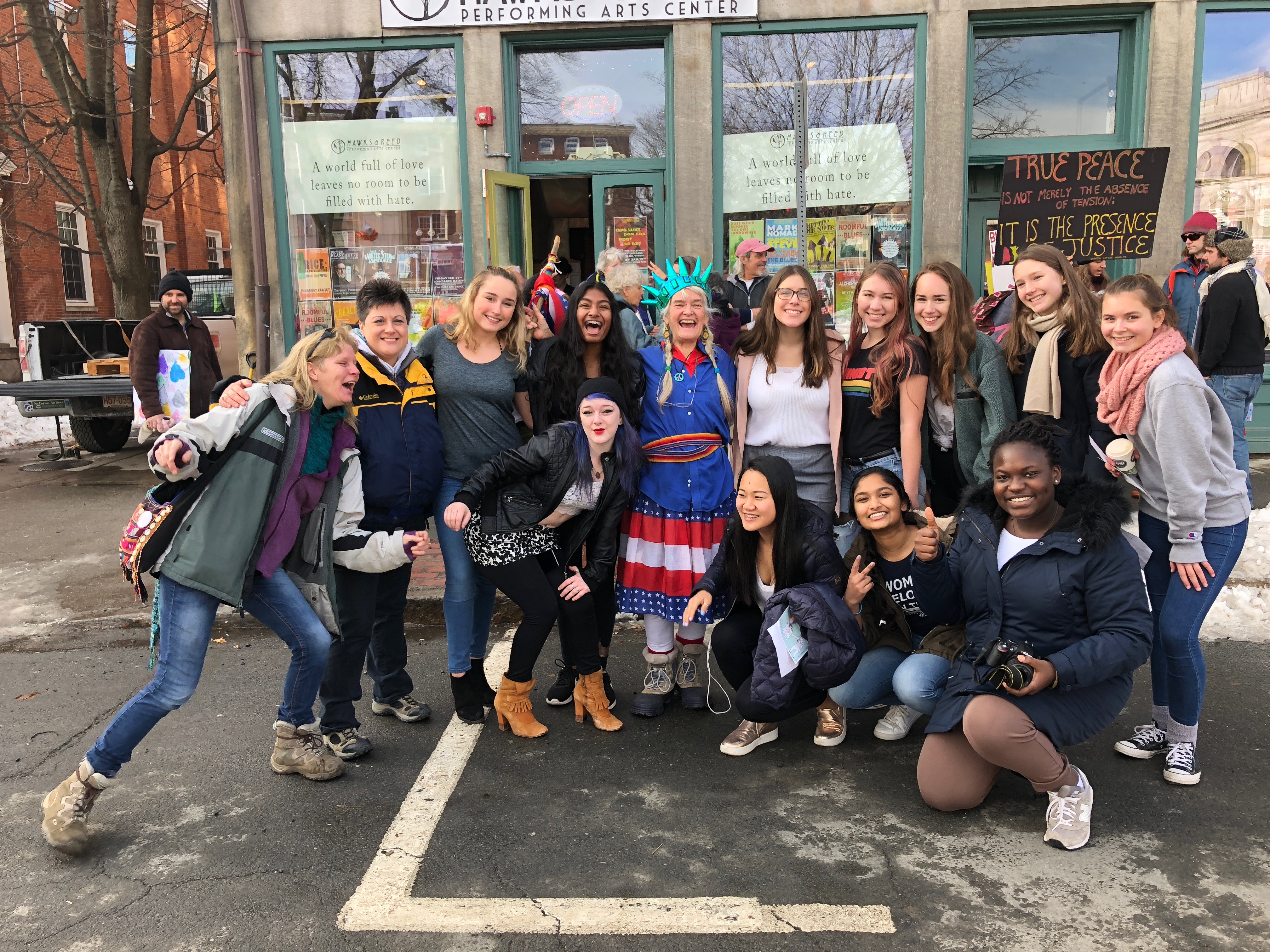 When I talk to people who glibly claim that all that millennials, or digital natives, or "young people today," do nothing but look at their phones — or that they have been struck down by apathy or narcissism — I gently suggest to them: you think that because you don't work with young people.
As someone who does work with young people, and has done so for the past 13 years, I left the rally on Saturday feeling hopeful: yes, hopeful because our little rally represented one node among the many comprising the thousands of people who showed their faces and lifted their voices and yes, moved their bodies, across the nation in support of a better, more respectful and equitable society for all.

<- original headline

<- current version after public reaction
But also hopeful in response to the feeling of uplift I experienced; I was buoyed by the passion, enthusiasm, and brass of our Stoneleigh-Burnham students specifically. I witnessed one small example of how that bold "school voice" can translate into an even bolder public voice in the service of ideas and ideals that are bigger than our school community, in the service of ideas and ideals that are grander than ourselves.
Toward the end of the rally, students were already thinking about not only attending the rally next year (which, I think is likely in 2019 to still be a necessary, though hopefully at some later point extinct, event), but also how to contribute to it. Two students excitedly discussed ways in which Stoneleigh-Burnham might be involved, floating the idea of organizing a table where they might present and open a conversation about the importance of girls' education. Not content to be consumers of the Women's March, these young women were already thinking forward to how they might further participate and be part of its production. It is conversations like this that make me feel confident not only that, as the next generation of leaders, our students will have the last word between us, but that it will be a good and powerful word, a word spoken from a place of care, empathy, and thought.
Written by Guest Faculty Bloggers

Occasionally we feature guest contributions from members of our faculty. Their voices provide an exclusive view into the classrooms, halls, lounges, and residence halls that make Stoneleigh-Burnham School such a great place to live, work, and study. To find blogs exclusively from our faculty members, use "The Faculty Perspective" category.