When progress reports are due, I've developed a comfortable routine of going from McCusker's to Shelburne Falls Coffee Roasters to Bread Euphoria to Starbucks to Rao's back to Starbucks and so on until all my skills assessments and narrative comments are done and I'm ready to return to school and enter them in FileMaker. So each fall, when I see the first announcement of the GLSEN-Massachusetts Educators' Retreat and it falls right at winter midterms, I feel - conflicted. Sad. This year, however, I simply decided it was by far my best opportunity to meet, learn from, and network with educators who, whether or not they personally are LGBTQ etc., want to support our students who are. So, with some trepidation at what I was taking on, I set out for Provincetown right after classes on Friday with my trusty laptop and a few changes of clothes.
Because I stopped through Providence to see my son and his girlfriend (unquestionably one of the best moments in a very good weekend), I arrived after the opening reception. I suspected the four or five people out in front of the Anchor Inn Beach House must have been hangers on, and my greeting to them was met with a warm welcome.
The next morning, Jason sat down with me at a breakfast table in the back of the hotel lobby, and we moved quickly from the usual small talk to a more in depth conversation on teaching, student voice, assessment, and so on. As I was leaving to go back to my room and get my messenger bag, a teacher who had just arrived leaned over and confided, "I love when I show up for breakfast and people are already talking about teaching."
The workshops were to be held in the Provincetown Schools, and we gathered in the cafeteria, where a sign said "Volume Zone 2," getting to know each other, talking about where we were from, where we worked, and why we'd come. A few words of welcome, time to to sign-up for workshops, and we were on our way.
My first session was entitled "Supporting and Engaging LGBTQ Students of Color" and was facilitated by Corey Yarborough, a co-founder of the Hispanic Black Gay Coalition in Boston. One of the first activities was coming up with lists of well-known LGBTQ people of colour. As we all circulated from station to station, we did relatively well with the list of Black people (I contributed Preston Mitchum and Janet Mock), but we could only come up with five or so Hispanic people, five or so Asian people, and not one Native American person. If, we thought, well-intentioned people, many of whom are LGBTQ themselves, can't do any better than that, clearly it's fundamentally important that we increase our own awareness so there is greater visibility of role models.
We went on to talk about a number of issues that people of colour who identify as LGBTQ might be facing as they consider coming out and then living out. We also learned Mr. Yarborough's recommendations for specific actions we could take, such as seeking - and acting on - evaluation on an ongoing basis, seeking cultural competency training, keeping race in mind during decision-making and policy-making, and much more right up to the notion of preparing for a shift in the culture of our communities.
I also attended sessions on "Interrupting Privilege and Oppression," "Student Experiences: Identity, Challenges, Resilience," and "Sustaining & Growing Capacity: Self-care and Working for Social Justice." Each session brought its own joys, moments of pause for introspection and exploring the world in which not only our students live but also ourselves, powerfully vulnerable and moving moments, and ultimately a sense that, whatever different obstacles each of us faced, we simply have to do this work. In that context, those of us who ended up the day with the Self-care workshop were feeling very proud of ourselves as we took 15 of the last 20 minutes to go off alone and write, or sit at an art table together, or simply hang out playing games. It was, at that point in time, exactly what we needed.
Meanwhile, many of my friends were at #educon in Philadelphia, organized in part by Chris Lehmann, the founding principal of the Science and Leadership Academy. As detailed in José Vilson's book This Is Not a Test as well as in his earlier blog posting "#Educon, Edu-Nerds,Chris Lehmann, and a Slice of Race in the 21st Century," Mr. Lehmann made an explicit point in 2011 of acknowledging the need to deliberately incorporate issues of race and class into the conference and include more people of colour. Not content with simply having good intentions, he found the way to meet his goal and, by this year's edition, issues of race and class are routinely incorporated into the conference in a thorough and natural way. The Twitter-based group #educolor, which includes not only Mr. Vilson and Mr. Lehmann but also Melinda D. Anderson, Rafranz Davis, Sabrina Stevens, Audrey Watters, Christina Torres, and many more, played a key role in these changes, and several #educolor members facilitated sessions that, according to what I've read, went extremely well.
When I finally got home, notes on the conference safe in my iPad, names and contact information entered in my phone or written on scraps of paper tucked in my messenger bag, all progress reports not only written but also entered into FileMaker, I was too tired to begin to sort out the swirl of emotions and thoughts in my brain. I simply wrote, "Thinking of conversations on race and class at #educon, on gender and sexuality with @GLSEN_MA - a great weekend for edu-social justice."
And it was.
Written by Bill Ivey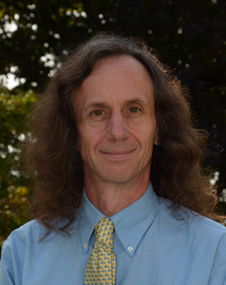 A dedicated member of the faculty, Bill Ivey is the Middle School Dean at Stoneleigh-Burnham School. He teaches Humanities 7 and the Middle and Upper School Rock Bands. Bill is the advisor for MOCA, the middle school student government, and he coordinates and participates in the middle school service program. Among his many hats, Bill also coordinates social media for Stoneleigh-Burnham School.