We have been very busy in the last two weeks of AP CSP! Students learned about the hardware and software involved in making computers and mobile devices work, what an algorithm is (think of it as steps or a recipe), and what abstraction and abstracting is (basically simplifying and condensing information or code).
They also continued working on their coding capabilities, working to expand their very first app about Martin Luther King to also include a photo of Malcolm X that when clicked, paused MLK's speech and started Malcolm's.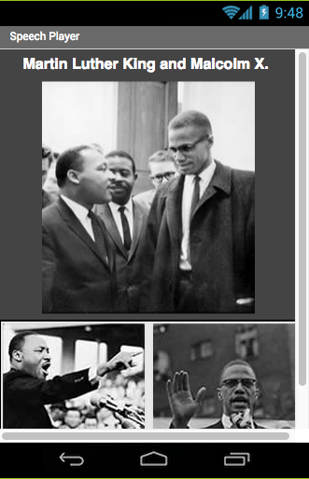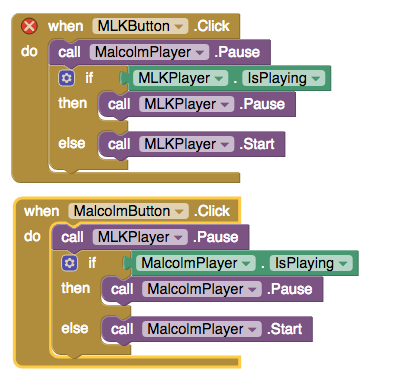 After that, students had to enhance their project by inserting text-to-speech, having the speeches start when the mobile device is shaken, and adding an icon to their app, among other things.
Their most recent project was to take everything they've learned so far and put it in a soundboard app of their own.
They were all very creative! One you can see (Jane's ASMR app) is coded simply, but is brilliant because she figured out how to record her own voice and add that to her app. Helen's is awesome because not only does it feature my adorable cat, but she tried extra hard to make her code more complex. It isn't currently working, but kudos to her for trying to innovate!
If you're interested in uploading them to MIT App Inventor and enhancing them or just seeing how it works, click this link to download a copy of the students' .aia files for this project. You will find seven projects in this folder on Google Drive. The six students' work and also the one I built over the summer! MIT App Inventor is free and is used online in any browser, so please do try it out and please share with us what you have made. We love seeing creative new projects. Happy coding!