It's one of those cold and rainy days that keeps me online more than I would be otherwise on a Sunday with most of my class prep behind me and all student writing having received feedback. That's fortunate, because otherwise I might not have seen Mel Greenberg's tweet that Imani Boyette and her mom Pamela McGee might become the first-ever mother-daughter pair to play in the WNBA if Ms. Boyette can make the regular season roster for the Chicago Sky. The WNBA is the longest-running women's professional league in U.S.history, and it feels encouraging that it is reaching this major landmark.
Also encouraging for women's professional sports is the news that the Orlando Pride of the National Women's Soccer League recently broke the league's attendance record with a crowd of 23,403 fans at a game played at the Citrus Bowl. This mark will stand through the season as no team plays at a venue with a greater capacity. That said, attendance in the league has been growing steadily.
Meanwhile, women's college basketball has also been growing in popularity. In "Get With the Program," Jerian Grant of the New York Knicks recently wrote about what it was like to be on the men's basketball team at Notre Dame, where, as he put it, "Notre Dame will always be a football school first, but the next biggest show on campus is women's hoops." He notes "the women's game is highly skilled. It's exciting. The ball movement and understanding of the game is just as good as in the men's game. I'd actually argue that women play a style of basketball that's more sound fundamentally. Simply put, it's good basketball. It's the same game I love." Thus, he is upset at the sharp dropoff of attention paid and respect given to women's professional basketball compared to college ball. He plans to be at all the New York Liberty games with his teammates, noting "The women come to ours, so we go to theirs. Simple as that. It's only my second year in New York, but I'm hoping to make it a tradition."
Similarly, I see people of all genders supporting the members of the U.S. Women's National Soccer Team (those supporters include the U.S. Men's National Soccer Team) who have filed a lawsuit charging wage discrimination. They have a strong case. According to ESPN-W, their team generated $20 million more in revenue than the men's team last year, yet the women's team earned 4.5 times less for winning the World Cup than did the men's team who was knocked out in the Round of 16. As Hope Solo said, "We are the best in the world, have three World Cup championships, four Olympic championships, and the [men] get paid more to just show up than we get paid to win major championships." (quoted in ESPN-W)
That such a lawsuit has to be filed, that women's professional basketball still does not get the attention and respect it deserves, that the salary range in the NWSL is $7,200-$39,700 (Goldberg), means there is still much progress to be made. But sometimes, even as we look to the future and envision work that must be done, it's nice to also look back and see what progress has been made.
So I will enjoy the memory of UConn's record-breaking season and look ahead to to cheering on star senior Morgan Tuck as she begins her WNBA career with my beloved Connecticut Sun. I will remember when I first began working at Stoneleigh-Burnham and student-athletes here and at other girls schools could not even dream of playing professional women's sports, and think of the world my current students are both entering and helping shape. I will smile to think how far we've come, and turn resolutely to the work that still needs to be done.
Written by Bill Ivey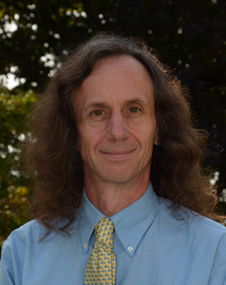 A dedicated member of the faculty, Bill Ivey is the Middle School Dean at Stoneleigh-Burnham School. He teaches Humanities 7 and the Middle and Upper School Rock Bands. Bill is the advisor for MOCA, the middle school student government, and he coordinates and participates in the middle school service program. Among his many hats, Bill also coordinates social media for Stoneleigh-Burnham School.