In the aftermath of the Charleston shooting, I was both encouraged and unsurprised to see that Shawn Durrett, Dean of Faculty, had shared links to an article on the creation of a website called #CharlestonSyllabus and to the website itself. On Twitter, I had witnessed the ongoing emergence of #CharlestonSyllabus, designed to provide resources and support for teachers who wanted to follow up in a meaningful way, and had wondered how I would ever be able to keep track of everything. The website was exactly what I needed, and I wrote Shawn immediately to thank her for sharing the much-needed resource.
In the aftermath of the Charleston shooting, there has also been an epidemic of fires in Black churches. As I write this, all but one are cases of suspected arson and hate crimes, and there are mixed reports on the status of the most recent (the Mt. Zion A.M.E. church in Greeleyville, SC). Meanwhile, Eric Rosswood has noted that violent LGBT hate crimes are also up recently. It can all get overwhelming, even for those of us who aren't personally at risk for racist or anti-LGBT hate crimes.
What to do?!
On June 30, as I learned from #educolor member Melinda D. Anderson, the website #CheckYourBias officially launched. The website invites people to pledge to take the implicit racial bias test, post a reflection about the experience, learn more about racial bias and systemic racism, and encourage others to do the same. They held a day-long teach-in on Twitter covering a range of topics including a Town Hall discussion and racial bias in media. They offer a forward-looking community model of introspection, self-education, and reaching out to connect. That model, of course, could well apply to LGBT and other issues as well. The Project Implicit website includes a number of online tests for implicit bias, including sexuality and binary gender, though none relating to the fuller spectrum of gender.
Of course, that model of introspection, self-education, and connecting can work well in any number of areas. For just one example, in the "New England New Teacher Seminar 2.0" conference I help facilitate for young teachers with a year or two under their belts, we use the CLASS protocol developed at the University of Virginia with support from the Bill and Melinda Gates Foundation. This protocol, when used with videos of lessons, enables teachers to isolate areas for improvement, seek feedback and support, reflect on how best to change their teaching practice moving forward, and create a plan to assess how these changes are working. Spending time with these young teachers, and with my wonderful colleagues Pam Mulcahy, Sarah Sprague, Megan Stuhlman, and Luthern Williams, who so kindly invited me to join their team two years ago, is a moving and powerful experience.
This year, we'll be actively seeking to integrate diversity and social justice work into the weekend. We most emphatically do not view it as an add-on, believing instead that understanding who we and our students are as people, in all our wonderful intersecting jumbles of communities and identities, is a fundamentally necessary aspect of creating the emotional support students need to learn effectively. That means every single one of our students, regardless of race, nationality, class, gender, sexuality, age, ablednes, religion and spiritual beliefs, or political convictions.
Systemic racism exists. Patriarchy exists. Bias and discrimination on any number of axes of diversity exists. We can deny it. We can shrug our shoulders and accept it. Or we can do something about it.
It is my strong conviction that the vast majority of people want to do something about it. It is my strong conviction that schools can and must be one of the main platforms for action moving forward.
And it is my strong conviction that I am lucky enough to be part of multiple communities that share those views.
Written by Bill Ivey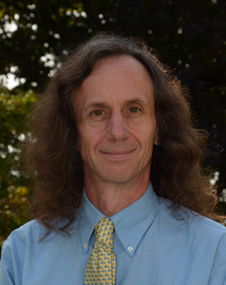 A dedicated member of the faculty, Bill Ivey is the Middle School Dean at Stoneleigh-Burnham School. He teaches Humanities 7 and the Middle and Upper School Rock Bands. Bill is the advisor for MOCA, the middle school student government, and he coordinates and participates in the middle school service program. Among his many hats, Bill also coordinates social media for Stoneleigh-Burnham School.