This morning, Sarah Littman shared an article entitled "A+E Chief Nancy Dubuc: Abuse of Power Begins With Unconscious Male Bias (Guest Column)." Among Ms. Dubuc's takes on the Harvey Weinstein scandal: "We're hearing that there have been attempts to report on this for years, so how does something time and time again rise to that level and then when it's finally reported, everybody gets to say, "Oh, I had no idea"? Something there doesn't make sense."
But maybe it does make sense, she argues, in a world where men who want to make a deal will call men who report to her before they will call her. She writes about how exhausting it can be to be the only woman in the room, a sentiment I've also seen shared by one of our alumnae who works in the tech industry (and who will be coming to campus in January to offer kids an opportunity to speak with her). And, she notes, it begins with unconscious male bias.
Val Brown has made a similar point about white supremacy - that the necessary first step to acknowledge and overcome systemic racism is for white people to acknowledge and examine our implicit bias. For those who haven't already taken it, Project Implicit offers a great first step (not just for possible gender-based and race-based bias but on a number of other axes of identity as well). For people with privilege, no matter how anti-racist or feminist our feelings might genuinely be, it is all but impossible to live in what has been called "the racist fog" of our society, and under patriarchy, and not have been affected by them one way or another.
Shana White, among others, has been talking about the importance of White people socializing with Black people in helping overcome implicit bias. In that context, the results of a survey by the Public Religion Research Institute are profoundly depressing: 75% of White people have "entirely white social networks." (quoted in Danielle) As another (white) Twitter user said, "Goodness. We have a lot of work to do."
Schools like ours, which has approximately 50-50 white students and students of colour, provide an opportunity for kids of all races to socialize with kids of all races. I've seen similar opportunities work out well for my son, who attended Eaglebrook (26% SOC) and Andover (38% SOC); both schools are not only well above the national average of 19% for independent schools but much further above the figure of 3.5% in our home public school district. My son's school friends were racially and ethnically diverse, and that has continued into his adult life.
But what of the rest of us who may not have these opportunities? I've been thinking hard about this, as I tend to be a social hermit - I love my job, I'm a workaholic, and I love my family and give them basically all my face-to-face time that's not spent on work. I've explicitly shaped my online life so that I'm able to hear a wide variety of voices, and those connections that have developed into different levels of friendship do indeed reflect the diversity for which I would hope. Moreover, I've explicitly developed work relationships that enable me to have deep conversations about race, gender, sexuality, and other axes of diversity on a fairly regular basis. But. Is that enough?
In "Four Ways Teachers Can Reduce Implicit Bias," Jill Suttie makes these suggestions (all quoted directly):
Cultivate awareness of their biases
Work to increase empathy and empathic communication
Practice mindfulness and loving-kindness
Develop cross-group friendships in their own lives
One way or another, I'm working on all of these, as are many of the people I know. I'm growing steadily - definitely not as fast as I'd like to, but definitely faster than if I weren't explicitly trying to do better. It still doesn't feel like enough. But it does feel like better than it used to be. And not as good as it will be.
Meanwhile, I'm hoping that by sharing my own journey, I'll help other people take an honest look at their own lives. We're all in this together, and the more we can do - daily - to build a better world, the better off we all are.
Especially our kids.
Written by Bill Ivey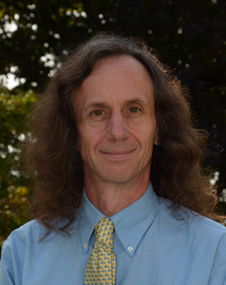 A dedicated member of the faculty, Bill Ivey is the Middle School Dean at Stoneleigh-Burnham School. He teaches Humanities 7 and the Middle and Upper School Rock Bands. Bill is the advisor for MOCA, the middle school student government, and he coordinates and participates in the middle school service program. Among his many hats, Bill also coordinates social media for Stoneleigh-Burnham School.