(title from The future of feminism is offline by Marcie Bianco)

One of my daily goals is to find at least two interesting things to share out on the school's Twitter account, generally focusing on pedagogy, social justice in general, and/or feminism in particular. During school vacations, of course, we teachers have a little more time to kick back, and what would often be a simple retweet of and thanks for a given article or blog post, for example, is more likely to turn into a conversation. That's happened to me several times over the past few days - once on the topic of whether, how, and why to use labels, once on the topic of locking down one's Twitter account so only approved followers can see what you write, and, intriguingly, once on the topic of whether or not there is still a sense of community in online spaces.
I say intriguingly because many of the names involved in these conversations are familiar to me and to each other, and because that familiarity tends to bring with it a sense of shared history, a common context within which opinions can be shared safe in the knowledge that these people know you much better than any single 140-character tweet could communicate. A community, if you will. Many of these people have reached out to me when I've needed support, and I try to pay their kindness back - and forward - as often as I can. These are people who genuinely matter to me, who enrich my life, whom I count as friends.
Yet I'm acutely aware that, however close online relationships can become, it's still not the same as a face-to-face conversation. Every single time I've met an online friend in person, it has added layers and depths to our relationship. The quickness of the give and take, the warmth of a human voice, facial expressions and gestures and, when they're welcome, hugs, all enable conversations and connections to go deeper, and that flavours all subsequent interactions whether in person or online.
The dynamics in those face-to-face interactions extend, of course, to groups. In her memoir My Life On the Road, Gloria Steinem wrote that, "Over time and far from home, I discovered something I might never otherwise have learned: people in the same room understand and empathize with each other in a way that isn't possible on the page or screen," and that "If I had to name the most important discovery of my life, it would be the portable community of talking circles; groups that gather with all five senses, and allow consciousness to change." (quoted in Bianco)
That said, such spaces need to ensure they are indeed using all five senses and are being truly inclusive. Of course, that has not always been the case, as Marcie Bianco points out in The future of feminism is offline: "It's true that the internet has elevated the perspective of many activists whose voices weren't previously being heard, either because they didn't have access to a platform or because they belong to often-marginalized communities." Many of those activists have come together in online communities of different types, and provide both much-needed support in the face of resistance and encouragement to stretch each other and advance the movement, something they had rarely if ever found in offline communities.
That said, there's no reason such support and encouragement can't take place in offline communities as well. And, for all the good online communities can do, there is, as Ms. Bianco points out, an ephemeral quality to online interactions, further complicated by the fact that "Recent studies have suggested that, as we have progressively moved our lives online, we have become less empathic." (Bianco) On- and offline, I see broad agreement that we need more empathy in our world, and face-to-face communities offer an undeniable opportunity to build that empathy.
In the end, it would seem that there's a place for both online and in-person communities, whether in feminism, in education, or in any context, really. You can have genuinely deep and important friendships in both contexts, not to mention more superficial relationships that also enrich your life. And, if carefully managed, online and in-person communities can reinforce each other. As Ms. Bianco writes, "Steinem's memoir is a testimonial to the necessity of physical spaces—not only to further [italics mine] the intersectional feminist cause, but to ensure our enduring commitment to humanity."
Written by Bill Ivey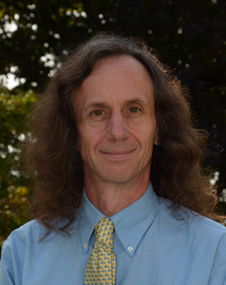 A dedicated member of the faculty, Bill Ivey is the Middle School Dean at Stoneleigh-Burnham School. He teaches Humanities 7 and the Middle and Upper School Rock Bands. Bill is the advisor for MOCA, the middle school student government, and he coordinates and participates in the middle school service program. Among his many hats, Bill also coordinates social media for Stoneleigh-Burnham School.