The day when the transgender anti-discrimination bill becomes law in Massachusetts is fast approaching. On this Saturday, October 1, gender identity (which, as it is defined in the law, essentially includes gender expression) will become a protected class with regards to public accommodations. Businesses may no longer legally refuse service, provide deliberately inferior service, advertise or publicize that they discriminate based on gender identity, lie in order to facilitate discrimination, or harass or intimidate people based on their gender identity. (Gallitano and Zules) Massachusetts thus becomes the 18th state to offer this level of protection to transgender and gender non-conforming people.
It happens that Saturday is also the day GLSEN-Massachusetts is hosting their Fall Conference, and I'll be taking several students for a day of workshops designed for LGBT+ students, educators, other adults who work with kids, and their allies of all ages. GLSEN conferences always have a vaguely celebratory feel; for one thing, LGBT+ students may feel free to express themselves more fully and completely, including how they dress, than they are able to in some of their schools. But I'm guessing the mood will be particularly buoyant this year.
Last week, as a spirit-builder, Miriam organized the faculty to wear polka dots on Friday, and enough of us did so that a fair number of students enjoyed working out we had done so deliberately. In my case, the only piece of clothing I owned with polka dots was a blue skirt. When I walked to the dining hall, I greeted a student as I passed by, and the greeting was returned. A moment later, they noticed the skirt, and their eyes - their whole face - lit up as they broke into a delighted smile. That moment alone would have made wearing the skirt worthwhile. Visibility and solidarity, whatever one's gender, goes a long way.
My Humanities 7 class, who also loved the skirt by the way, voted in the novel George as their first read-aloud book. Written by Alex Gino, a non-binary person, the novel follows the story of the title character, a closeted transgender fifth grader who has given herself the name Melissa. Middle school students tend to be especially passionate about fairness and justice, and often this brings out a deep empathy. Such is the case with this book, as the class periodically gasps, or goes "Awwwww….," or erupts in cheers at key points in the book. Some have clearly had the chance already to learn about transgender people; for others, the novel provides their first glimpse into what it means and what it's like to be transgender. All of this is laying a firm foundation for allyship should, as is all but certain, anyone in this class encounter a transgender person. And all of this is also setting a context should there be anyone in the class whose gender identity may not match the one given her at birth.

A big part of allyship is listening and learning. Sometimes, this can happen indirectly through novels, non-fiction books, articles, documentaries, TV shows, etc. Of course, face-to-face conversations with people in your life can also help, if we listen carefully, respectfully, and without judgement. And when, inevitably, we stumble (and, as virtually all of us have privilege of one sort or another, and every single one of us is human, that is indeed inevitable), listening to and learning about how our actions affected someone else despite our best intentions can enable us to figure out how best to move forward and do better, and to sincerely apologize and make that promise to do better.
As many people have said, we're at a time in U.S. history and indeed in world history where we have a tremendous opportunity. Never before has so large a percentage of our population been as aware of systemic injustices, and never before have we had so many people seeking ways to confront and undo those systems. That applies not only to transgender people but also to people of different sexualities and races. Class and abledness privilege, while on our radar, aren't quite getting the same level of attention, but here too, I see a steady push to move forward. I see all of these hopeful and positive tendencies in people of a huge variety of political viewpoints, religions, races, genders, sexualities, abledness, and so on. The key will be - for our students, for each other, for ourselves - to ensure we turn these good intentions into actions.
Written by Bill Ivey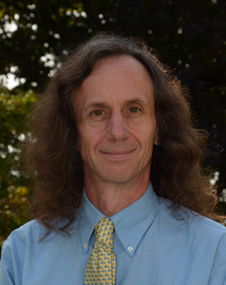 A dedicated member of the faculty, Bill Ivey is the Middle School Dean at Stoneleigh-Burnham School. He teaches Humanities 7 and the Middle and Upper School Rock Bands. Bill is the advisor for MOCA, the middle school student government, and he coordinates and participates in the middle school service program. Among his many hats, Bill also coordinates social media for Stoneleigh-Burnham School.