The general public has viewed her sports as lesser; his sports are more widely regarded and compensated than hers.

Media has favored his sports over hers.
From the updated "Declaration of Sentiments" written by the Humanities 7 class along with girls from Bancroft School, Center School, Eaglebrook School, Four Rivers Charter Public School, Hampshire Regional School, and Hilltop Montessori School.
I often feel like I have to apologize for being a fan of the UConn women's basketball team. They've won four straight NCAA Division-I championships, their current win streak (which broke their own record of 90) stands at 95, and their average margin of victory is in the double digits. Other than the UCLA men's basketball team of the John Wooden era, no program that I can think of has dominated a college sport to this extent. So some baggage comes with identifying as a UConn fan, especially if you didn't actually go there.
My excuse, when I offer one, is that I became a UConn fan back in the Rebecca Lobo days, after following her high school career at Southwick via WWLP sports. Though they were already strong at that point, their first championship didn't come until Ms. Lobo's Senior year. So technically speaking, I've been a fan from before their long era of dominance.
But there's a part of me that bristles at the notion I should offer an excuse. Because, if their dominance is often used to dismiss them ("They always win, so what's the point in watching?"), they are also often dismissed due to their gender ("It's just women's ball, so who cares anyway?"). In the article "Amazing UConn women being dissed on lists," Gabriella Levine noted, "The biggest-stories lists for 2016 are rolling in. UConn, despite achieving the unprecedented, has repeatedly been passed over." In one example she cites, CNN couldn't find it in their hearts to include even one UConn photo in their top 100 moments of the year. In a climate like that, as a gender activist, I admit that I feel pretty unapologetic for supporting and promoting UConn.
I'm also quite conscious that racism leads to even further inequities. For 11 straight years, despite Serena Williams clearly having the better record in women's tennis, Maria Sharipova was the highest paid female athlete. It wasn't until she failed a drug test and was banned from tennis for two years that Ms. Williams finally (in the phrasing of a TIME headline) surpassed her.
My students have a keen awareness of the sharp disparities in coverage of women's and men's sports and of the gender wage gap. They often refer to the Women's National Soccer Team, who earn about a quarter of the men despite being more successful not just on the field but also in generating revenue. They believe in gender equality, and want equal coverage for girls' and women's teams as well as equal pay for professional female athletes. And as you can tell from the quotes opening this post, they are raising their voices and firmly advocating for equity.
Meanwhile, though, they play their hearts out and have fun doing it. They push themselves in the dance studio, at the Equestrian Center, in the rink, on the slopes, or doing fitness with Miriam. They watch sports, both women's and men's, and cheer on their favourite teams with a passion. They may or may not know of the many benefits that athletics bring girls, but they know what they love. That mix of finding joy and advocacy is, to my thinking, just the kind of spirit the world needs. We as a country and we as a global community have got a long way to go, and we can certainly pick up the pace. But on this particular National Girls and Women in Sports Day, looking at these kids, as always, suggests to me we're on the right track.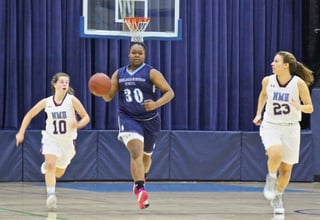 (photo by Hank Mixsell)
Written by Bill Ivey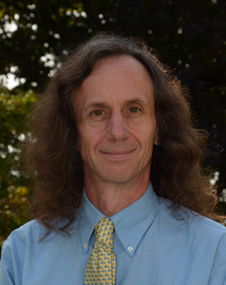 A dedicated member of the faculty, Bill Ivey is the Middle School Dean at Stoneleigh-Burnham School. He teaches Humanities 7 and the Middle and Upper School Rock Bands. Bill is the advisor for MOCA, the middle school student government, and he coordinates and participates in the middle school service program. Among his many hats, Bill also coordinates social media for Stoneleigh-Burnham School.