"The story of women's struggle for equality belongs to no single feminist nor to any one organization but to the collective efforts of all who care about human rights." - Gloria Steinem (quoted on the "International Women's Day" website)

"Can we watch Girl Rising the day before Spring Break?" said one of my Humanities 7 students. Several other students quickly added, "Yeah, can we?" as the rest looked up at me expectantly or with a questioning look, as the case may be. Normally, I'm not a real big fan of showing movies the day before a vacation - not that I don't think showing movies can be educationally valid, but I do feel the pressure of ensuring we squeeze as much learning as possible out of our time together and of the stereotype that days before vacation are automatically time wasted. Once I said "Yes" to the request, though, after thinking it through, the students' minds went to work on the problem from their own perspectives. Two days before Spring Break, as it happened, the 8th graders had an extended meeting on the DC trip, and we needed something for the 7th grade to do. And so they found the solution - watch as much of Girl Rising as possible during that time, and then finish it up in class.

The film tells the story of eight girls in different developing nations and the difficulties they faced as they sought a dream of education. Their stories are each told by different female writers, including Haitian author Edwidge Danticat, who described the irrepressible eight-year-old Wadley. After the earthquake, Wadley managed to resume school simply by virtue of showing up and refusing to leave, whether or not her dirt poor family could afford the fees. Some of the stories are much more dark, and two of the girls could not be depicted on screen for fear for their lives. The film intersperses a summary and set of statistics between each segment.

Touched by the stories, the girls found themselves thinking about how lucky they were and how much they take for granted. They were variously hurt, confused, pragmatic, and upset about the kinds of attitudes toward girls and women revealed in the films. They processed how in some countries, they might already be married and pregnant and what that would mean, working in much of what they had learned in their Life Skills 7 class. They wondered about the statistics, too - why, if a country could actually improve its economy by educating girls, wouldn't they want to? They talked about what it takes to change a culture - the role law can play in either leading or confirming change, and to what extent people from outside the culture can and should have influence.

And they wanted our school to do something to support girls education. One of them knew about an organization where you can agree to sponsor children in developing nations, and the class agreed that they liked that idea. They also agreed that she and a friend would write up a proposal for MOCA so the entire 7th grade class, including EL students, could be involved. Once MOCA has discussed the idea all together, the next steps would be a vote in MOCA, the submission of the proposal to Student Council, subsequent discussion in each class, and ultimately a vote in StuCo.

On this International Women's Day, then, I look to the women of the future, speaking with care and concern and empathy, reaching out across national borders to support other women of the future. We're on the right path.
Written by Bill Ivey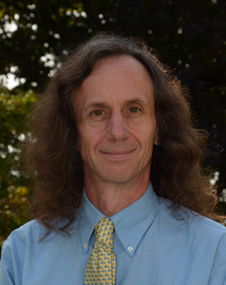 A dedicated member of the faculty, Bill Ivey is the Middle School Dean at Stoneleigh-Burnham School. He teaches Humanities 7 and the Middle and Upper School Rock Bands. Bill is the advisor for MOCA, the middle school student government, and he coordinates and participates in the middle school service program. Among his many hats, Bill also coordinates social media for Stoneleigh-Burnham School.