I'm still on the email list for the 9th grade class, so when Eni '18 shared the agenda for Wednesday's class meeting, I received a copy of the email. She also included a link to a Buzzfeed video, "I Am Not That Girl." Curious, I clicked on the link, and found a video that began with a litany of insecurities that takes up over half of its 2'16": "I've never been That Girl… That girl who knows how to flirt properly. That girl who knows how to put on make-up flawlessly. That girl who can post a photo to Instagram and not find a million insecurities lurking at the tips of her fingers as she presses the "Share" button..." Being judged and judging herself is not limited to her flaws, especially as subjected to a heteronormative male gaze, for "I know that I shouldn't let these things define my femininity… And I'm always forced to ask myself, 'What's wrong with me?'" Eventually, though, the video shifts tone: "But maybe it's because I was never destined to be That Girl. Maybe it's because I was destined to be something more…"
Eni told me that "the powerful conversations we have been having in Forum have made the ninth grade conscious of the effect we can have on ourself if we try to be someone that we are not. It is okay to be different from the 'it girl.' It is important that we realise we don't have to judge that 'it girl' because we should work on bettering ourselves in order to try understand others." She asked if she could give a special shout out to 9th Grade Dean Jane Mellow for her wonderful work, and indeed this may be among the most important things these students learn this year.
By the way, YouTube selected a follow-up video for me that could not have been more ironic under the circumstances: "Powerful hair makeovers that transform people's lives."
Oy.
Marketing and advertising forces are indeed hard to escape in our society, as in many (most?) parts of the world. That was the subject of an article I had read earlier in the day, written by Kaila Prins and entitled "3 Reasons Why Body-Positive Ad Campaigns Are Less Empowering Than You Think." Well worth reading in its entirety (although, language warning), the article focuses on these ads requiring women to accept their own victimization, starting the wrong conversation, and - though empowering - still intending to actually advertise something. "The message isn't just 'choose to feel beautiful,' it's 'choose to feel beautiful, and when you make that choice, think of my products to help you do it.'" (Prins)
The theme set by Jane in 9th Grade Forum can help young women shield themselves from those kinds of pressures. It's a theme you often see in Humanities 7 classes as well. For example, the other day, the students and I were talking about Lynn Bruno's recent visit to class and the question "What is a feminist school?" came up. I told the students that it's a term that might mean different things to different people, but that to my thinking it means a school that supports each individual student in being her own true authentic self. Many of the students nodded, and several also spoke their affirmation.
Ours is not a culture in which this is easy to do; neither are most of the cultures from which our students come. But that just makes the work more important.
And, I dare say, more rewarding.
Written by Bill Ivey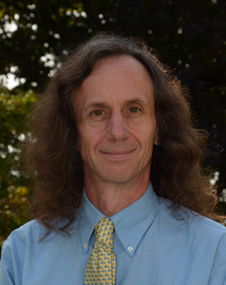 A dedicated member of the faculty, Bill Ivey is the Middle School Dean at Stoneleigh-Burnham School. He teaches Humanities 7 and the Middle and Upper School Rock Bands. Bill is the advisor for MOCA, the middle school student government, and he coordinates and participates in the middle school service program. Among his many hats, Bill also coordinates social media for Stoneleigh-Burnham School.