I was deeply saddened by the news that Sweet Briar College would be closing. My connections to the college are actually tenuous at best, but, being a strong believer in girls' and women's education, I can't help but wish they had been able to find a way through their financial difficulties.
One of my online teacher-friends, Ken Bernstein, posted a link to an article by Daniel Luzer entitled "Another Girl Down: Sweet Briar College Closes" with the dry observation "My wife took offense when she read this Washington Monthly article. Perhaps you will as well." The title alone served as a hint I would be agreeing with his wife, but when I hit the sentence, "Sweet Briar discovered what most other women's colleges have figured out: the finishing school model doesn't work in the 21st century," (Luzer) I felt a rant coming on. That level of condescending dismissiveness is, to my thinking, exactly why we need women's colleges (and exactly why I used donotlink.com to share the website without boosting its ranking among search engines).
Certainly the predominant reaction among Sweet Briar's alumnae body has not been to wring their hands and fret, "Oh, dearie me, however will the young girls of today learn which fork to use for the salad course?" My friend's niece was in the class of 2012, and she was brokenhearted, observing "Sweet Briar made me the person I am today." That general sentiment animated countless tweets under the #SaveSweetBriar hashtag, including unequivocal statements such as "In a world that continues to devalue women, an education FOR and WITH women is absolutely critical." A website generated hundreds of thousands of visits within hours, and within a day and a half, over $1.5 million in pledges had been collected. Another website, "Why #SaveSweetBriar?" makes its own strong case. Meanwhile, the college's website announced their last graduation speaker would be the first female mayor of Columbus, GA, Teresa Pike Tomlinson, who graduated from the school in 1987.
Graduates of women's colleges (and girls' schools) are far more likely to be politically active than women who graduate from other schools. (Sax, 2009). Barnard College points out that "Graduates of women's colleges account for more than 20% of women in Congress, and 30% of a Business Week list of rising women stars in Corporate America, yet only represent 2% of all female college graduates." And those are only a few of the advantages conferred by attending a good women's college or girls' school.
As Stoneleigh-Burnham graduates can attest.
Near the end of his article, Mr. Luzer wrote "[women's colleges] were created for a time in which women's opportunities for higher education were limited. The fact that this is no longer the case is something to celebrate: 'if women's colleges become unnecessary, if women's colleges become irrelevant, that's a sign of our success.'" I'll happily grant that women have far greater access to higher education than in the 1800s, when both Mount Holyoke and Smith Colleges were founded. And I'll even agree that for women's colleges to become unnecessary and irrelevant would indeed be something to celebrate.
But we're not there yet. Not even close. As Karen Suchenski succinctly observed, the article itself serves (ironically) as proof of why we still need women's colleges and girls' schools. Misogyny exists, fueled by a culture which patriarchy has so deeply imprinted that we don't always even see the effects. Our job is not finished yet.
And we shall not rest until it is.
Written by Bill Ivey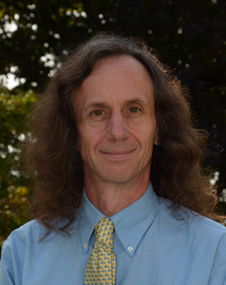 A dedicated member of the faculty, Bill Ivey is the Middle School Dean at Stoneleigh-Burnham School. He teaches Humanities 7 and the Middle and Upper School Rock Bands. Bill is the advisor for MOCA, the middle school student government, and he coordinates and participates in the middle school service program. Among his many hats, Bill also coordinates social media for Stoneleigh-Burnham School.