When I first heard the announcement that Sweet Briar College would be closing, I concluded my posting here "Not Finished Yet" with these words: "We still need women's colleges and girls' schools. Misogyny exists, fueled by a culture which patriarchy has so deeply imprinted that we don't always even see the effects. Our job is not finished yet. / And we shall not rest until it is."
Sweet Briar's alumnae vowed not to rest until they had saved their college, and as of an announcement made Saturday by Virginia's Attorney General, they have succeeded. Under the agreement, the alumnae group "Saving Sweet Briar" will contribute at least $12 million in funds they have raised, the college will kick in $16 million from the endowment, and the majority of the current Board of Trustees as will as the President will resign. (Jacobs) The mediated settlement will be submitted to the judge in the case for final approval on Monday. (AP/Helber)
Presuming the judge approves the settlement later today, Sweet Briar will be able to immediately move to start their 2015-2016 school year. "While many students have made plans to attend other schools, many said they would return to Sweet Briar if they could. Some schools to which they transferred said they would allow students to return to Sweet Briar if it was resurrected." (Helber) One imagines the upcoming year may have a lower enrollment than it would have if the Board of Trustees had not taken their ill-advised decision. One also imagines - and certainly hopes - that the attention drawn to the college by the extraordinary success of its devoted alumnae will help attract new students.
One such devoted alumna, Stephanie Smirnov, observed back in April, "The great irony is, this school trained us to be leaders and make a difference, and [it] now [has] that to deal with." (quoted in Jones) Intriguingly, that article, entitled "The End of Sweet Briar and the Problem With Women's Colleges" not only reveals one key to the college's eventual resurrection but also makes a strong case for women's colleges themselves. She refers to the high proportion of powerful and influential women who attended women's colleges, the high level of satisfaction among alumnae of women's colleges when compared to that of female graduates of coed schools, especially in terms of how well-prepared they felt for their first jobs. Moreover, graduates of women's colleges are also more likely to pursue graduate degrees. Furthermore, women's colleges "also have more ethnically and racially diverse student bodies than coed schools." (Jones)
The case for women's colleges is strong, as is of course the case for girls schools. Certainly, at least until we can successfully dismantle patriarchy and the stereotypes, biases, inequities, and artificial hierarchies it creates, we will continue to need them. Additionally, for Sweet Briar in particular, as wonderful as this victory is, there is a lot of work yet to be done. On both these topics, we'll let Briana Deane, a lawyer in Austin, Texas who graduated from Sweet Briar in 2008, have the final word (quoted in Jones):
'We did not get finished at Sweet Briar College. We were just getting started."
Written by Bill Ivey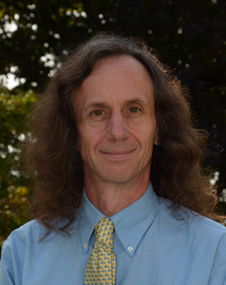 A dedicated member of the faculty, Bill Ivey is the Middle School Dean at Stoneleigh-Burnham School. He teaches Humanities 7 and the Middle and Upper School Rock Bands. Bill is the advisor for MOCA, the middle school student government, and he coordinates and participates in the middle school service program. Among his many hats, Bill also coordinates social media for Stoneleigh-Burnham School.