The Association of Middle Level Education (AMLE) has been on the cutting edge of middle school practice since it was founded in 1973 as the National Middle School Association, ten years after William Alexander pioneered the middle school concept. In this context, "middle school concept" refers not just to a generic school for young adolescents but rather to a specific set of values and principles that may or may not govern a given school's program. These are laid out and explained in AMLE's "This We Believe," originally published in 1983 and now in its fourth edition. Not as many middle schools are based on the middle school concept as one might wish. Stoneleigh-Burnham Middle School is one of the happy exceptions.
AMLE hosted their annual conference in Philadelphia from Nov. 6-8, and I was able to attend the third day, squeezing out a visit between two nights of rock band rehearsals.
I opened the day at a "Spark and Tell" session in which there were five 10-minute long presentations followed by a period for open questions from session attendees. The topics were:
From Stolen Art to Forbes Fashion: World War II Interdisciplinary Projects
Middle School Choices: Fueling My Healthy Life. Innovative Nutrition Education Strategies
CAP+tell: A Media Rich Approach to Literacy for Reluctant Writers
Empowering Students and Faculty to Collaborate as a Team
Increase Parent Involvement in Middle Level Education: What Parents Have to Say
In the first talk, we learned how a school was able to coordinate art, English, history, math, music, and science in support of a project on life during World War II. Students used bulletin boards to create an informational art display, talked about women and coding and the Navajo coders, studied diseases and their spread, sewed period clothing (some of which had historical significance), and more.
In the second talk, we learned about a USDA initiative, "Fueling My Healthy Life," currently in development and scheduled for release in January or February of 2018. You can check their website or follow them on Twitter at @TeamNutrition for updates.
The fundamental idea behind CAP Literacy, the topic of the third talk, is to use the acronym to help guide students through the three main stages of the writing process. At the pre-writing stage, students may ask "What CONTENT do I want to present? Who is my primary AUDIENCE? What is the PURPOSE for writing this piece?" At the writing stage, students may ask, "Is it CONCISE? Is it AUTHENTIC? Is it PRECISE?" And at the editing stage, they may ask, "Is CAPITALIZATION appropriate? On what real-world APPLICATION does the piece reflect? Is PUNCTUATION clear and effective at communicating ideas?" Additionally, for some students (especially black and brown students who may have a tradition of learning through story), dictating their initial thoughts into a voice recorder before transcribing them can provide a way into the writing process.
I presented the fourth talk on empowering students and faculty to collaborate as a team, focusing on the development of our iPad Acceptable Use Policy, the reworking of the eighth grade arts curriculum, and future initiatives in planning middle school bonding trips and examining our service program.
The fifth and final talk was based on the presenter's recent dissertation, and began with a review of existing research. She continued a look at emergent themes she found in her own work, such as the need to improve communication from schools and educators (cited by 55% of parents), scheduling more events that include parents (cited by 25%), and improving communication from middle schools and educators (cited by 20%). Parents' ideas for how to make them feel more involved in schools included: parent shadow visits, a parent-student lunch, Class Dojo (a communications system), email, text messaging, Edmodo (a class management system), course seminars and workshops, class newsletters, and welcome letters at the beginning of the year.
At the end of the session, several of us presenters clustered together to thank each other and exchange Twitter handles (mine is @bivey) so we could stay in touch.
For the second period of the day, I attended a "Speed Learning" session in which a large room was laid out with approximately 20 tables, each with presenters devoted to a specific topic. There were three rounds of 20 minutes each, allowing attendees the chance to learn about several topics.
I first attended a talk on differentiation and equity for which unfortunately I was the only participant, outnumbered two-to-one by presenters. While their talk was interesting, for my purposes it was primarily useful for getting a detailed glimpse into the conditions in which public school educators must work and how they do such a good job in such a difficult climate. Unfortunately, the concept of "equity" was largely missing from their presentation. I found myself wishing that they had added a more explicitly social justice-oriented perspective.
My second speed learning session was on race, and began with a presentation by a sociologist on the biology of the evolution of race given our common origin in Africa and how all of our associations with race beyond skin colour and other physical traits (e.g. noses narrowing in colder climates to make it easier to stay warm) essentially form an arbitrary social construct. A second presenter related that knowledge to how we can talk about race in class. The presentation was given well, but was not as deep a dive as I was hoping for. That said, the young student teacher to my right found it fascinating and was delighted to have attended, for which I am happy.
Finally, I facilitated a full session entitled "Create an Inclusive School: Teaching Students Upstander Skills to Address Bias-Based Bullying" and presented by Christa M. Tinari, M.A., the creator of Peace Praxis. (This basically means I checked in with her to make sure everything was okay, announced the code for contact hours, and reminded attendees to complete evaluation forms. Very difficult.)
The session began with getting to know each other, and with a brainstorming moment on how we tend to react when placed in the position of needing to be an upstander. Where we did not take action, we cited the same kinds of reasons often given by students: "I don't know what to do, Someone else can do it, It's not my business, I might become a target, It might worsen things, I don't want to upset people, and/or I am not assertive or brave enough."
Ms. Tinari proceeded to show us the powerful Burger King ad on bullying which you may have seen as it has gone viral. It was developed with the assistance of the website nobully.org, a great resource. Of note: 50% of the time, if sometime does stand up to a person who is bullying (the language Ms. Tinari suggested so as to label behaviors rather than people), in one way or another, the behavior will stop within ten seconds.
Among upstanders' strategies:
Challenge (confront directly)
Balance (counter a negative with a positive)
Reason (remind the person of the consequences)
Invite (invite a person to join you or your group)
Support (say you witnessed, you care, and can help)
Get help (seek advice and assistance)
Report (formally)
Avoid & Align (relates to those with whom you are choosing to spend your time)
Cyber stratégies (mode in which any of the above strategies may work)
In choosing which strategy to use, people can ask themselves: How risky is this strategy? In what context would you use it? How much social power do you need to use this behavior?
Strategies brainstormed by students with whom Ms. Tinari has worked included:
Support me
Listen to me
Invite me to join your group
Encourage me
Help me and/or make a report
Follow up and check in with me
Reassure me
Accept me
As a school community works to develop a support system, they can:
Model
Use data to create a focus
Train staff
Train select group students
Have students train peers
Have students lead a public awareness campaign
Involve the greater community
Ms. Tinari also mentioned the book she co-authored with Naomi Drew, Create a Culture of Kindness in Middle School: 48 Character-Building Lessons to Foster Respect and Prevent Bullying.
All in all, it was a productive if very short day. This was my fourth AMLE conference in the 14 years of our middle school, and I'm hoping to be able to return more frequently in the future.
Written by Bill Ivey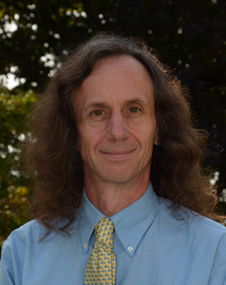 A dedicated member of the faculty, Bill Ivey is the Middle School Dean at Stoneleigh-Burnham School. He teaches Humanities 7 and the Middle and Upper School Rock Bands. Bill is the advisor for MOCA, the middle school student government, and he coordinates and participates in the middle school service program. Among his many hats, Bill also coordinates social media for Stoneleigh-Burnham School.