Words in motion evoke change when spoken. - Jasmin Roberts
Because Thursday was Mountain Day, Rock Band had the night off, and that meant I was free to join EduColor's 7:30 Twitter chat on engaging and supporting families of colour. Being white, this meant both an opportunity to chime in when I felt I genuinely had something worth adding, and an even greater opportunity to listen in and learn from voices of colour. I knew that if I retweeted every tweet I loved, I'd flood my timeline. So I found myself favoriting left and right so people would know I was listening and they were being heard.
Partway through the chat, I realized I had a golden opportunity. If I were to collect all my favorited tweets and put them in a document, I could share it with our entire Administrative Team. I knew all of us would find important truths, some of which would inevitably be hitherto unseen, and this could add further depth to the next in a series of conversations we are having on race. In fact, that's exactly what happened - fortuitously, our next Team meeting was the very next day, and Head of School Sally Mixsell latched onto this chance.
This conversation immediately followed the second of our weekly current events conversations being hosted at lunch on Fridays by Humanities teachers. Yesterday, we began by talking about the debate, students' thoughts on the candidates, and a student question about the intense focus on Hillary's emails and what exactly had happened. The conversation flowed naturally if with sadness to the police shooting in El Cajon California and a discussion of students of colour's life experiences with racism. I felt their need both to share their stories and to know they are heard. I also believe they feel, as do I and many others, a deep need to work toward a fuller, deeper, and more effective understanding of what it means to turn one's undeniable good intentions into genuine allyship.
When I arrived at the GLSEN-Massachusetts fall conference this morning along with two students, I was envisioning a complementary experience - important conversations with and between LGBTQ+ kids able, for once in their lives, to let their guards down and just be themselves. Knowing Trenda Loftin, the PVPA teacher and GLSEN Board member who coordinated this conference, I should have expected it would go even further. Jasmine Roberts was the morning keynote speaker, and she riveted the room as she spoke brilliantly and movingly, in prose and in poetry, about her experiences as a Black gay woman living in Northampton. She exemplified the "artivism" (art and activism) of which Trenda had spoken.
Two of the three sessions I attended set as norms that we would keep what was said within the room. One was on using fingerprints as the basis for artivism, and the works produced by the mostly-students in the room amidst conversations about their daily lives and experiences, were often stunning. The second session I attended, which I had to leave early to help set up for lunch, was one conducted by high school students from West Springfield on the topic of communicating with elected officials. The political clubs in that school are exemplary, both for the student initiative being taken and for the integrated support offered by adults both within the school and within local government. The final session I attended was for adults only, on the nature of and need for healthy and inclusive sexuality education. I picked up some great resources I can share back at school.
The closing session included another riveting performance on intersectional identities, and a series of poems and songs delivered by students in attendance with an inspiring and touching blend of power drawn both from support offered by those of us in the audience and from deep within themselves.

In her opening poem, Jasmin Roberts asked, If there was no one there to hear me, was my injustice real?
Oh, it's real, all right. And we hear, and we are listening. We are also talking. And beyond all that, the need for deliberate action is clear. We will settle for nothing less.

Written by Bill Ivey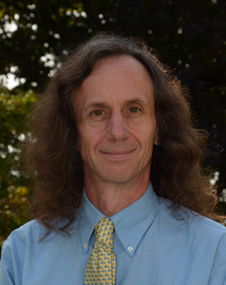 A dedicated member of the faculty, Bill Ivey is the Middle School Dean at Stoneleigh-Burnham School. He teaches Humanities 7 and the Middle and Upper School Rock Bands. Bill is the advisor for MOCA, the middle school student government, and he coordinates and participates in the middle school service program. Among his many hats, Bill also coordinates social media for Stoneleigh-Burnham School.