This question was posed by José Vilson during a presentation at SXSW Education on How Educators Lead With Equity in Mind.
Every day, when I walk into my classroom, I'm thinking "Who are these kids, what do they need in general, and what does it look like they need today?" To my thinking, good pedagogy is quite simply that which enables me to know the answers to those questions and fulfill those needs.
When I look at my Humanities 7 class list at the beginning of the year, I see a bunch of names of kids who will almost certainly be nervous and excited and hoping to find a place in the school where they are known and loved. I don't yet know much beyond that and the fact that I will love them. When I look at the same list at the end of the year, I know what makes each kid special, what makes each kid human, what challenges they've faced and mastered, how they've grown, where they're going, and what they think about all this. Good pedagogy is what gets me from point A to point B.
I often talk about my practice as a combination of research and experience, of standing on the shoulders of giants on the one hand, and on the other hand, observing and listening to my kids and my colleagues in order to best apply those ideas to my specific kids in my specific school. Every year of Humanities 7 has been different from the preceding one, and that's how it should be as I continually learn, first, what generally works well and second, what works well for a specific group of kids and for specific kids within that group.
For the "what generally works well" part of that, I ground my teaching in the work of giants such as John Lounsbury, a co-founder of the middle school movement; Mark Springer and Nancy Doda, pioneers of democratic teaching techniques; Rick Wormeli and Alfie Kohn, deep and empathetic thinkers willing to look hard at what general educational research actually tells us and what the implications of that might be; the Association of Middle Level Education, for their ability to turn research into young adolescent development and pedagogy into a strong and coherent statement of principles (upon which our own middle school program is founded); Stephen Krashen and Nancie Atwell, for ground-breaking research into language acquisition and how to put that knowledge to work in reading and writing workshop practices; JoAnn Deak, Linda Sax, and Rachel Simmons, for research and application of that research in working with girls. It may seem that I'm just throwing together a list here, but in reality, their work consciously runs through everything I do, and it's a rare week in which I don't internally invoke any number of their names and thinking.
This results in a Humanities 7 course grounded in the twin beliefs, not remotely widely enough held by policy makers in my opinion (which unfairly restricts public schools in comparison to what I am able to do), that kids both want to learn and know what they want to learn. For each new unit, they generate dozens of questions, vote on their priorities, search for key concepts running through that subset of questions, and turn those key concepts into a theme question for the new unit. They, and I, propose read-aloud books that fit the theme, with my restriction that it must be unfamiliar to at least 80% of the class (give or take depending on the year), and they vote on the final choice. A blend of research and personal experience tells me that read-alouds build community, reading skills, grammar, and vocabulary, all the while providing the opportunity for discussions that often range beyond the text to really deep questions about humanity itself.
Meanwhile, the kids are generating individual Focus Questions based on their unit theme question. They research these questions, write them up into essays, revise those essays based on individualized feedback, and finally edit them for grammar and mechanics with my support. They turn those essays into presentations, both to share with the class what they have learned and to practice public speaking skills. Invariably, we all learn something from each presentation, and it's always fascinating to see how the unit theme question really does run through everything the kids have been doing and helps us find resonance between even the most seemingly disparate of Focus Questions.
The kids are also building writing skills through weekly completely free choice independent writing work, to which I give personalized feedback and which they may choose to read aloud to the class, and completely free choice independent reading work. And that free choice independent reading, research says, is one of the most important components of the course for a huge variety of skills beyond simply reading skills themselves.
By definition, an approach that places such a premium on genuine student agency, and that simultaneously focuses on highly personal and individual developmental paths, can be seen as equity pedagogy. Beyond that, though, because seventh graders are so developmentally focused on their own search for identity, on gaining a deeper and more complex understanding of the world around them, and on finding their place in that world, there are ongoing themes and questions that echo from year to year. We'll invariably talk about prejudice and stereotypes and misogyny and racism, about diversity of gender and of sexuality and all the different aspects of our identities, of intersectional feminism as a path to equity.
You see these same principles reflected in the Rock Bands, where kids propose and vote on all the music we learn and perform, and also collaborate heavily in creating arrangements. Each musician sets and attempts to meet their own challenges within a given arrangement, and part of rehearsal is ensuring that arrangement both acknowledges the contributions which each individual musician brings to the table and sounds good overall. Mistakes should be minimized, of course, but in the end the goal is less perfection than a group effort where individual voices combine to work together for a great experience for the audience. In this course, girls and non-binary kids have permission to be loud, to whack things hard, to have high-energy fun, to work together, to speak out on issues of the day when they see the need, and to recognize that it's okay to be imperfect. All of that matters a great deal beyond the sheer artistic joy that our music brings us and others.
These principles that focus hard on student voice and genuine agency; individual conversations on how best to improve, shaping our best authentic selves; group conversations on how best to collaborate and work together to support each other, shaping our best authentic community; and looking at outcomes from multiple perspectives; by design all run through our middle school program as well.
So for me, good pedagogy is what happens when you - when we all - genuinely, unflinchingly, courageously, thoughtfully, and collaboratively focus with cultural responsiveness on the kids and make their growth not just academically but in all areas of their life the primary goal.
And it's also what happens when you extend that equity pedagogy out of the classroom and work for a better world.
(pictured above: Humanities 7 students writing a draft of an updated Declaration of Sentiments during the conference on Girls' and Women's Rights they organized and hosted)
Written by Bill Ivey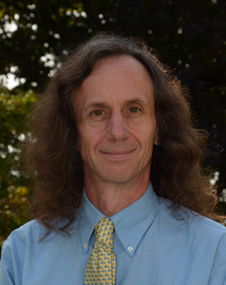 A dedicated member of the faculty, Bill Ivey is the Middle School Dean at Stoneleigh-Burnham School. He teaches Humanities 7 and the Middle and Upper School Rock Bands. Bill is the advisor for MOCA, the middle school student government, and he coordinates and participates in the middle school service program. Among his many hats, Bill also coordinates social media for Stoneleigh-Burnham School.