It was a sunny morning in the early spring of 2017, and I woke up in a pretty good mood. The weather was decent, most of my clothes were still clean, I wasn't driving kids to community service, and we weren't expecting any visitors, so all in all it was one of those days when I could wear more or less anything I wanted to. I chose an Oxford shirt, a black sweater (to complement my nail polish), and my favourite purple and blue skirt.
Then I remembered I had to stop by the veterinarian's office to pick up some stuff for my cat. While I doubted anyone who worked there would really care what I was wearing, you never know who else might be in the office, so I threw in a pair of khakis I could wear there and back.
That morning, I paused from my social media work to check my email. And then I froze. I had completely forgotten that we had booked a photo shoot that day with my Humanities 7 class for the Bulletin. I hoped the kids would randomly remember I'd mentioned it the previous week, and… I wondered whether this shoot was to include me or just the kids.
On my way to class, I happened to run into Nicole, who was managing the photo shoot. She told me they were going to focus primarily on the kids but take some with me, and that I should wear whatever I wanted.
That totally appropriate response left me tied up in knots. Kids had seen me in my skirt all morning. To change into my khakis would be sending the kids a message that I very much did not want to send, but on the other hand... Feeling utterly miserable, I slunk down the stairs to change in the bathroom. I changed back right after the shoot, but that did little if anything to salve my conscience.
*****
Greg Curran notes, in the beautiful Can We Come to Your Wedding? "Working in a system where there's an overwhelming silence about LGBTIQ people, I never feel far from the closet door." If adults can feel this level of uncertainty, imagine how a vulnerable teenager or pre-teen might feel.
I know in my heart that I let my kids down that day. More than a year later, that thought still haunts me. But. So what? My regrets don't matter one iota in the absence of action.
The Spring GLSEN-Massachusetts conference is coming up on April 28, one day after GLSEN's national Day of Silence (which unfortunately falls on Spearth Day - April 27 - this year). Several GSA (Gender Sexuality Alliance) members were hanging out waiting for Rock Band to start, and one of them asked me if I'd be taking them again. I responded that I was certainly planning to attend, and had talked with their advisor about helping drive kids there if needed.
That simple question was rooted in the assumptions that I would be anticipating their need and desire to attend the conference and that I would want to help (which I was and which I had done). That tells me that, if I'm not always living up to my own expectations, I'm certainly on the right path in the kids' eyes. That is a comfort.
But I can not let that comfort bring complacency. Rather, I will use that comfort to strengthen my resolve to take further action. The kids need that. I need that.
Now, to follow through.
Written by Bill Ivey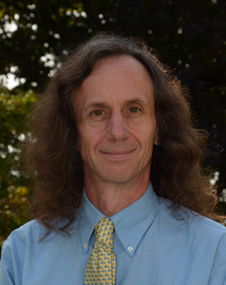 A dedicated member of the faculty, Bill Ivey is the Middle School Dean at Stoneleigh-Burnham School. He teaches Humanities 7 and the Middle and Upper School Rock Bands. Bill is the advisor for MOCA, the middle school student government, and he coordinates and participates in the middle school service program. Among his many hats, Bill also coordinates social media for Stoneleigh-Burnham School.