Friday, May 18, 2018. All times Eastern time.
5:57 I wake up, get some breakfast, relax, and call my wife for our ritual morning chat.
7:00 I shower and dress for school - which today means dressing to accompany the middle schoolers on their 14th annual celebratory trip to Six Flags: sneakers, shorts, tank top, sweatshirt (for now), and my favourite Connecticut Sun cap.
7:30 I leave home, stop by Big Y to get some sunscreen, and arrive at school at 8:00 where I sit in my car doing social media work for the school on my phone until it is fully charged. It is my primary means of communicating with the kids at the park, and it must not die.
9:00 Thirty-seven happy middle schoolers gather at Reception (unfortunately, one of my advisees is sick). I go to introduce myself to Perry, our kind and excellent driver, and discuss trip details. Shortly after, a stream of students followed by my co-chaperone Meg exits the school and floods toward us. We are loaded in no time, and head down the driveway as the bus rings with cheers.
9:40 First reports of shots fired at Santa Fe High School.
9:45 Social media spread the news of the shooting, and police are dispatched.
10:13 Santa Fe High School is placed on lockdown.
10:20 The middle schoolers, Meg, and I arrive at Six Flags, approximately the same time as a middle school band from elsewhere, large enough to fill two buses. We decide to walk up because the shuttle bus to the park is full with the other school's students. Near the gates of the park, we huddle up, I share my phone number as my phone "blows up with texts," as one kid cheerfully observes, letting me know which name to associate with which number should I hear from them or have to get hold of them. That accomplished, we start distributing tickets.
10:29 Neighbouring districts to Santa Fe High School are also placed on lockdown.
10:30 Santa Fe High School is evacuated.
10:30 The park opens and 37 happy middle schoolers flood the gates along with hundreds of other students from other schools.
10:45 Helicopters arrive to transport patients to the University of Texas Medical Branch.
11:05 Police describe the situation as "active but contained." Students are transported to a nearby gym to reunite with their (the source doesn't say but you can well imagine they're) frantic parents.
11:54 Windsor '19 posts another email to our "All School" email list about another major school shooting.
12:00 Law enforcement confirms that at least eight people have died in the shooting.
12:30 I send a text to all the middle schoolers, letting them know I have sunscreen if they need it. I get several "Thanks!" and a few "Thanks but we're good"s.
12:40 (approx.) Sarah Chadwick a Junior at Marjory Stoneman Douglas High School, sends this tweet to the students of Santa Fe High School: "To everyone at Santa Fe high school ,I hope youre safe, I'm so sorry this is happening, and I'm so sorry that it continues to happen. No one should be in the situation that youre all currently in. Im not going to say thoughts and prayers but instead policy and action"
12:45 The police announce that perhaps as many as ten people have died.
1:35 Several explosive devices are found in the fully-evacuated school. The surrounding area is warned to be careful and call 911 if need be.
1:38 (approx.) The "March for Our Lives" Twitter account sends a message of sympathy and solidarity to the students of Santa Fe High School.
1:38 (approx.) Sarah Chadwick sends another tweet stating, "To my fellow classmates: I've heard that there's an absolutely media frenzy happening outside of our school right now. You are in no way obligated to talk to them if you don't want to! Just wanted to give a heads up

"
2:25 The first students show up at the gazebo, our annual meeting point, some bearing ice cream. Nearly everyone is there shortly after our designated meet-up time, but two students are missing and not answering texts or calls. Eventually, Meg takes the other 35 kids to the bus while I wait and periodically text and call the missing kids, to no avail.
3:00 Much to my relief, the two students call me and explain they had a problem with a locker and it took 35 minutes for a park employee to show up to help fix it (their phones were in the locker). I text Meg we've found them and they're okay, and we set a meeting point for the bus to pick us up.
3:05 Dimitrios Pagourtzis, 17 years old, is identified as the shooter.
3:10 We hit the road, hoping to get athletes back not-too-late for their games and dancers back not-too-late for rehearsals.
4:00 We arrive, 15 minutes later than originally expected but rather earlier than feared. So many students thank Perry for driving us that he exclaims, "What wonderful kids!" after the last one has stepped off. He is not wrong. Meg and I smilingly thank him, and each other, and go our separate ways.
4:07 I send out the middle school newsletter, and go to the dining room to get something to drink. Checking Twitter, I see the video of Santa Fe High School student Paige Curry stating, "It's been happening everywhere. I've always felt it would eventually happen here."
4:09 I cry. Again.
*****
Sources: ABC13 Eyewitness News, various Twitter accounts.
Written by Bill Ivey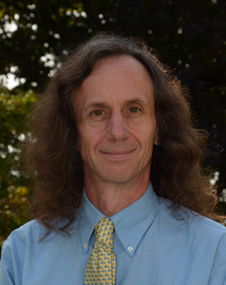 A dedicated member of the faculty, Bill Ivey is the Middle School Dean at Stoneleigh-Burnham School. He teaches Humanities 7 and the Middle and Upper School Rock Bands. Bill is the advisor for MOCA, the middle school student government, and he coordinates and participates in the middle school service program. Among his many hats, Bill also coordinates social media for Stoneleigh-Burnham School.