"If you went to the Women's March, could you please come up front with me?" said Celine Nader as she prepared to start a presentation in housemeeting. Interspersed with her beautiful words (included here in her blog post) were the students' own thoughts. They loved the march for its sense of a diverse community coming together in support of each other. One student specifically mentioned she loved the intersectionality, the acknowledgement of race and of the fact that the rally was being held on land that was known as Pocumtuck for thousands of years before colonists renamed it Greenfield. Another student said that it's wonderful that we cultivate and support girls' voices here but that it's also important to take them out into the world, and this march gave us a chance to do that.
Their words in housemeeting reflected the spirit behind some of the signs they had made and brought along:
There is nothing more powerful than a woman who knows what she wants.
All lives won't matter until Black lives do #BLM
"Don't slut shame me." How about, DON'T refer to me as a slut. Ever!
My body, my choice
I know, I know. I stand up for myself. I'm such a bitch.
I stand with the badass women all around me
Their thoughts and feelings echo, each in their own voice, many of my own, reflected in my own sign that read "relentlessly resisting and working for equity" with images of a Black Lives Matter sign, a rainbow, a wheelchair symbol, a red scarf, and my raised fist. I too found the march inspirational, from the moment my wife and I arrived and saw the hundreds of people who were there. And I loved that the all-girl rock band Kalliope Jones finished out the formal program and closed the set with their original composition, "We Are The Light."
I remember exactly one year ago, riding the bus north to D.C. from my wife's school (also a girls school) with several dozen students and teachers. We carried the strength of our own commitment to showing up not just emotionally and intellectually but also physically, plus an awareness we were most certainly far from alone. However, we were still uncertain as to just how many people might actually show up. I hadn't yet heard the stories of planeloads and busloads of women converging on the nation's capital, having flown on a tiny plane into the tiny airport of Lynchburg, VA.
It quickly became clear upon our arrival in D.C. that it was extremely likely the hoped-for target of 200,000-250,000 had been far surpassed. We were never able to get anywhere near the speakers, and we spent the day walking around together, pointing out signs, reacting when people pointed out ours, joining in on spontaneous chants and songs and spontaneously starting some ourselves. We felt part of something special.
When we got back on the bus, most of us immediately pulled out our phones, and students and teachers alike were excitedly sharing news back and forth as we each learned new details of the day. Eventually, of course, it became clear that over 1,000,000 marchers had descended on Washington (many Stoneleigh-Burnham moms and daughters - parents and kids - also among them).
What was common to the 2017 D.C. and 2018 Greenfield marches was that spirit of community, of coming together, of both recognizing the need for action and willing ourselves to actually take action. In D.C., I felt, the subtext was finding hope - hope that those of us who were newly mobilized and those of us who had already been throwing ourselves into this work for years would stay together, stay engaged, and exercise our power. In Greenfield, I felt, the subtext was acknowledgement - that the work had indeed been happening and would - must - continue to gather strength and depth.
Some people criticized the national Women's March movement as a one-off that would make little if any difference. Certainly, listening to speeches and music for a couple of hours, however wonderful and inspirational, isn't in and of itself going to change the world. We absolutely need ongoing work. But. It can also be important to take the time to acknowledge and celebrate that and make a physical demonstration of our collective commitment.
And then, re-energized, move forward again.
*****
They can try to take our voice but by God they'll hear us roar.
Though the darkness may be coming, we are the light.
- Isabella Derhardt (music by Kalliope Jones)
Written by Bill Ivey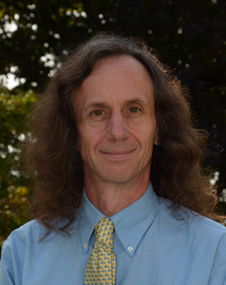 A dedicated member of the faculty, Bill Ivey is the Middle School Dean at Stoneleigh-Burnham School. He teaches Humanities 7 and the Middle and Upper School Rock Bands. Bill is the advisor for MOCA, the middle school student government, and he coordinates and participates in the middle school service program. Among his many hats, Bill also coordinates social media for Stoneleigh-Burnham School.