Since the rescinding of Obama-era guidance extending Title IX protections against discrimination to transgender and gender non-conforming children, there has been an outpouring of support for LGBTQ+ kids. TransLifeline saw their website crash under the weight of donations pouring in, multiple organizations have shared ways to protect, support, and reassure transgender and gender non-conforming children, and governors, other elected representatives, parents, and citizens have shared their own words of support and comfort.
Meanwhile, one of my friends mentioned that she hadn't yet taken down all her Hanukkah decorations. Specifically, she had left a blue Star of David stuck to her window in the front of her house. A Jewish woman living in a time of wave after wave of vicious bomb threats against Jewish Community Centers and schools, she finds herself doubled over in fear for her child when she hears of yet another threat. Yet, she refuses to give in to the fear. In her post, she challenged her readers, friends and family to go beyond "liking" what she wrote and thinking of what actions they - we - could actually take.
In the context of these increasing displays of bigotry, marginalization, oppression, and hate, Rusul Alrubail shared a Huffington Post article detailing "6 Ways To Support Students As Acts of Hate Continue To Rise." Author jeewan chanicka advises us, among other things, to keep in mind that "society does not stop at the school doors," and be willing to name and address such acts as they happen. All in all, it's pretty clear that creating a safe space is not insulating students from the world but supporting them in understanding it and developing resilience through thought, word, and deed - and, one presumes, example.
When students come out to us or mention their skin colour in context of a given interaction, we can avoid challenging them by asking "Are you sure it's not just a phase?" or telling them defensively "I don't see colour," instead choosing to listen to their own personal experiences of their own personal identity and offering them support as they ask for it, not as we think it needs to be given. When someone says, "Why is it so wrong to say 'That's so gay'?" we can answer them - directly and respectfully, of course, but also with full awareness that how we react shapes the degree to which our schools actually promote an inclusive culture of respect. When a student mentions the recent desecration of a Jewish cemetery, we can let them know we're aware and upset and give them a chance to speak about what they know and how they feel. However well-intentioned, an immediate broadening of the topic to all prejudice or even religious intolerance in general, misses the opportunity to focus on the specific student in the specific moment. Indeed, questions or comments that come up in class can allow us to seize the moment to explore privilege, marginalization, and oppression, and can lead to follow-up lessons and activities. A year spent without any consideration whatsoever of identity, no matter the content area, is a year where one has failed to teach and fully support the whole child.
Beyond actions taken within our schools, how we act out in the world also matters. Raising awareness. Sharing and uplifting voices of the historically marginalized and oppressed. Expressing yourself in whatever ways make sense for you - rallies and demonstrations, phone calls and emails to government officials, writing blogs and op-eds and letters to the editor, careful decisions about where and what to purchase, confronting moments of bigotry and hate in those around you. Ultimately, finding a way to make the world a better place each and every day.
Kids know when we are listening, when we are speaking out, when we are taking actions, when, even as we acknowledge our own imperfect humanity, we seek to grow. Ultimately, that may be the best anyone can do.
And, I might add, the minimum.
Written by Bill Ivey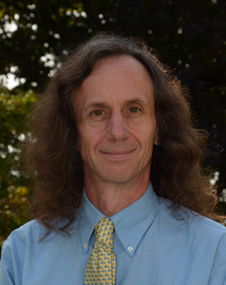 A dedicated member of the faculty, Bill Ivey is the Middle School Dean at Stoneleigh-Burnham School. He teaches Humanities 7 and the Middle and Upper School Rock Bands. Bill is the advisor for MOCA, the middle school student government, and he coordinates and participates in the middle school service program. Among his many hats, Bill also coordinates social media for Stoneleigh-Burnham School.