A final entry as Ally Week 2016 winds down.

It's been an eventful ally week, to say the least. Not so much on campus as off. Lots of opportunities for allyship. Lots of people stepping up.
One positive example followed VOYA ("Voices Of Youth Advocates") magazine's unaccountably biphobic and heterosexist review of Kody Keplinger's book Run. Actually, the review was what one Twitterer referred to as "a hot mess" with not only biphobia and heterosexism but also ableism, slut shaming… the epitome of the privileged and judgmental viewpoint that doesn't even see its own privilege talking. It ended with the admonition that, because one of the characters is openly and unapologetically bisexual, the book might not be appropriate for all young adult audiences. If you're going to give a content warning at all, many people pointed out, wouldn't the actual (heterosexual) sex be the logical choice rather than a simple affirmation of one's orientation?
A Twitter user, whose identity I'm not going to mention because she has received some pretty brutal harassment following this event and probably needs her privacy for the moment, wrote them an email pointing out the biphobia in the review and asking for both a retraction and an apology before they did any more damage to bisexual kids and their parents. Their response was basically "No." and "No." and in fact, not only did they not apologize, they counter-attacked, accusing the writer of the email of using Bi Visibility Week as an excuse to use a public forum to try and "destroy [her] enemies."
The firestorm that erupted when the email and the response were shared on social media was swift and strong. Most of it was in support of bisexual people in general and the book Run in particular, and thus in support of the email writer. Literary agents were expressing their outrage, authors (some of whom are quite well known) were writing their agents to ask them to no longer send review copies to VOYA or grant interview requests, and one woman who had written reviews for VOYA reported she had severed ties with the magazine in protest.
That is allyship defined. Not just a proud declaration that "I'm an ally!" Not just friendly words. But actually stepping up and doing the right thing even if it might mean taking some heat and/or making a sacrifice.
Of course, this week has also been really rough and deeply painful in terms of events dominating the news. One of my other Twitter friends wrote this morning, "Educators I challenge you today to be transparent. Share your privilege w/ your Ss. Also, give them time/safe space to share and vent today" As it happens, that is more or less what several of us in the Humanities had decided to do last night, offering a chance to discuss events of the week in the Student Café for any and all students who might be interested. 15-20 students came along, and about seven teachers. Those of us who stayed after the end-of-lunch bell all agreed we wanted to make this a regular occurrence.

So, Ally Week is coming to a close with a lot to think about. Which makes sense. Allyship, as with so much in life, is more of a journey than an end in itself. But sometimes, periodically shining a spotlight on an issue can help us more forward more than usual.

Written by Bill Ivey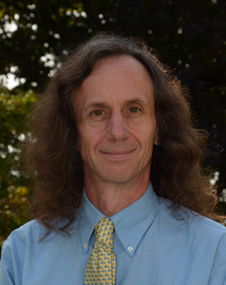 A dedicated member of the faculty, Bill Ivey is the Middle School Dean at Stoneleigh-Burnham School. He teaches Humanities 7 and the Middle and Upper School Rock Bands. Bill is the advisor for MOCA, the middle school student government, and he coordinates and participates in the middle school service program. Among his many hats, Bill also coordinates social media for Stoneleigh-Burnham School.