Recently, a CBS photo-essay entitled "Top 35 countries to be a girl" shared information from a report released by Save the Children on this year's International Day of the Girl. The top 15 were all from Europe, with Sweden, Finland, and Norway leading the way; the Europeans claimed 24 of the top 35 spots. New Zealand was the top non-European country (16th), Israel the top Asian country (17th), Canada the top North American country (19th), and Algeria the top African country (31st). No South American countries made the list. The United States did squeak into the top 35, following Algeria at 32nd. (CBS)
We did well in the child marriage category, at 0%. And 97% of American girls stay in school until 16. (CBS) But our low percentage of women in government, with women making up 19% of Congress and only 12% of governorships, and our relatively high rate of teen pregnancy brought us down. According to the CDC, the teen pregnancy rate was 24.2 babies per 1000, which was actually a significant drop from the year before. It is thought that "more teens may be delaying or reducing sexual activity, and more of the teens who are sexually active may be using birth control than in previous years."
The CBS report didn't mention our maternal death rate which, as it turns out, is actually on the rise even as the global rate has fallen by a third since 2000. In 2005, the rate was 23 deaths per 100,000, and in 2013 it was up to 28 deaths per 100,000. Chronic medical conditions such as cardiovascular disease, diabetes, and obesity are thought to be among the causes. (Tavernise)
So clearly, we need to work to improving health care and we need to continue to bring down our teen pregnancy rate. Also, while 97% of American girls are still in school on their 16th birthday, the graduation rate is much less at 82% (fortunately, steadily rising) (gradnation.org). Unquestionably, we as a country need to work on retaining more students for those last two years of high school. As for our child marriage rate, this is an example where a study can only see what it looks for. Human trafficking remains a largely unknown and/or ignored problem in this country although according to the U.S. State Department, over 14,000 people are trafficked into the country every year.
Many organizations such as Save the Children, Girl Rising, Planned
Parenthood, and the United Nations (through various avenues such as the Girls Education Initiative) are all working tirelessly to solve these and other problems. And girls schools are well positioned to help in the effort. The girl-positive, often explicitly feminist environment you find in our schools offers an ideal opportunity for education on these issues and exploring possible paths to solutions.
That said, our school is of course a global community. Even though we are located in the United States, over a third of our students come from other countries. Each of our students has their own experience. And in the end, of course, it matters less where the United States falls on any given list, especially given that the criteria by which any given one of these lists is determined are by definition arbitrary, than that we work to elevate all girls, all throughout the world. Always.
Written by Bill Ivey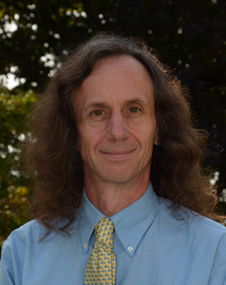 A dedicated member of the faculty, Bill Ivey is the Middle School Dean at Stoneleigh-Burnham School. He teaches Humanities 7 and the Middle and Upper School Rock Bands. Bill is the advisor for MOCA, the middle school student government, and he coordinates and participates in the middle school service program. Among his many hats, Bill also coordinates social media for Stoneleigh-Burnham School.