A year ago on Martin Luther King Day, it was still President Obama and President-Elect Trump. The nation as a whole was living in a jittery state of uncertainty about exactly how January 20 would change us, and as yet unaware of the extent to which January 21 would play a role in reframing the context for the Trump presidency.
Those who seek hope and good news may find it in the different ways the Women's March helped (re)awaken political engagement (granting that the need to undo the initial white-centeredness of the movement played a role in that awakening). Congressional aides reported unprecedented levels of constituent input on the issues of the day for the first few months of the Trump presidency and, while the pace has slowed, it is still well above what it had been in recent history. There has been a flood of women, especially younger women, who are deciding to run for political office, and experience tells us political change starts at the local level and flows outward. The #MeToo movement, originally begun 25 years ago by Tarana Burke, has led to more and more women and other victims of sexual assault and harassment to speak up, and it is distinctly possible we have reached a tipping point that may lead to deeper, positive, and permanent change in the power imbalance between men and women/people of other genders.
But the search for hope and good news must not blind us to realities. Patriarchy may have taken some hits, but it is still firmly in place, and racists as well as people biased against LGBTQ+ people are actually feeling even more empowered than a year ago. Refugees, rather than viewing our country as, well, a refuge, are fleeing the country or scared to come in the first place. Disabled and non-binary people continue to be routinely left out of the conversation, and far too many protests against the president are couched in deeply and offensively ableist language even as government policy places their lives increasingly at risk. And people whose identities intersect across multiple historically oppressed and marginalized groups are increasingly feeling the cumulative and at time overwhelming effects of the stresses that come with the territory.
As a well-known Black woman who is overweight in a society that is still prejudiced against fat people, Roxane Gay is subject to many of those stresses herself. In a recent piece in the New York Times, she offers this important and uncompromising take:
What I'm supposed to do now is offer hope. (...) I'm supposed to offer up words like "resist" and "fight" as if rebellious enthusiasm is enough to overcome federally, electorally sanctioned white supremacy. (...) But I am not going to do any of that. I am tired of comfortable lies. I have lost patience with the shock supposedly well-meaning people express every time Mr. Trump says or does something terrible but well in character. I don't have any hope to offer. (...) This is a painful, uncomfortable moment. Instead of trying to get past this moment, we should sit with it, wrap ourselves in the sorrow, distress and humiliation of it. (...) No one is coming to save us. Before we can figure out how to save ourselves from this travesty, we need to sit with that, too.
(...)
And then, when we have taken that time to sit, reflect, and consider what we, each of us individually and in community, can do… then what? Three years ago today, Eni Owoeye spoke these words to our school:
MLK day is a day to encourage and inspire people to use their voices, whether joining major marches for big governmental issues today or simply being brave enough to disagree in a classroom discussion. Our voices were hard earned. As women, we were deprived from our right to vote and have a presence in society. As African Americans, Latinas, and Asians we were once looked down upon. Now, we have the right to use our voices. And we should.
Written by Bill Ivey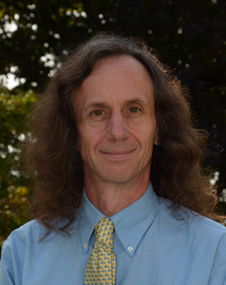 A dedicated member of the faculty, Bill Ivey is the Middle School Dean at Stoneleigh-Burnham School. He teaches Humanities 7 and the Middle and Upper School Rock Bands. Bill is the advisor for MOCA, the middle school student government, and he coordinates and participates in the middle school service program. Among his many hats, Bill also coordinates social media for Stoneleigh-Burnham School.