Founded in response to the tragedy at Sandy Hook Elementary School, Sandy Hook Promise has worked with experts to develop four different in-school programs designed to help prevent gun violence. As summarized by Judith Coffey in a recent email to Sandy Hook Promise Leaders, they are:
Start With Hello teaches students the skills they need to reach out to peers who might be feeling isolated to promote a school culture of inclusion.
Say Something trains students and adults on how to recognize signs, especially on social media, of an individual who may be a threat to themselves or others and to Say Something to a trusted adult to get them help, or to use our new Say Something Anonymous Reporting System that can be implemented across a school district.
Safety Assessment & Intervention (SAI) teaches adults in schools and youth organizations how to identify, assess and respond to threats of violence or at-risk behavior BEFORE a tragedy takes place. SAI not only addresses the threat itself but also helps identify and treat the underlying problem in that youth's life that led to him/her making the threat.
The SOS (Signs of Suicide) Prevention Program helps teach students and adults how to recognize the symptoms of depression and suicide, and how to intervene and prevent violence before it happens.
As a lifelong pacifist, teacher, and… caring human being, I'm deeply committed to reducing gun violence, and deeply aware it is a complex problem with multiple causes. I'm also deeply aware that each community is unique, and on the one hand may already have structures and policies in place that could accomplish some of the same goals which the Sandy Hook Promise programs were designed to address, and on the other hand may have a way to go in meeting others of those goals. As a Sandy Hook Promise Leader, I find myself thinking about how these programs might be integrated into work our school is already doing, for example the "Support Our Students" program which provides one specific path among others for students to express concern about themselves or their peers to an adult in a way that focuses primarily on safety, not discipline.
Among my jobs for the upcoming year, then, will be to work with our counselor Ellen Carter, the student Head of Health and Wellness Sylvie Yu, and Student Council to use the lens of the Sandy Hook Promise programs to look at our strengths and needs in terms of building the strongest and most inclusive community possible as well knowing how to identify different types of risky behaviors and how best to intervene. This may involve bringing some of the exact Sandy Hook Promise programs to our school, tweaking our existing programs, and/or confirming that what we are doing is working.
No one single approach will solve the problem of gun violence, and even with multiple and complementary approaches, it will be all but impossible to reduce gun deaths to zero. Even in Japan, one of the countries with the lowest gun death rates in the world, one person in every 1,666,667 will die of gun violence. But in our own country, that figure is one person in every 8361, nearly 200 times worse. We can do better. We must do better.
Written by Bill Ivey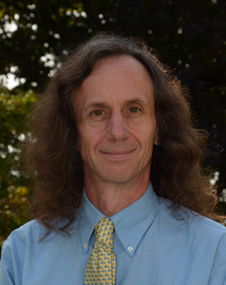 A dedicated member of the faculty, Bill Ivey is the Middle School Dean at Stoneleigh-Burnham School. He teaches Humanities 7 and the Middle and Upper School Rock Bands. Bill is the advisor for MOCA, the middle school student government, and he coordinates and participates in the middle school service program. Among his many hats, Bill also coordinates social media for Stoneleigh-Burnham School.