Every year, as the final week of December classes approaches, I'm taken back to my first year at the school. As houseparents, Martha and I had been told that decorating took a while and that it was both meaningful to the kids and fun for adults to help out. So at 11:00 on the designated night, we tiptoed down our corridor and down the stairs so as not to tip off the (hopefully!) sleeping sophomores and juniors on our corridor that they would wake to a magically transformed winterscape, and gathered in the Capen Room with a good-sized crowd.
At around two in the morning, there appeared to be some hope things were starting to wind down, but new ideas kept emerging. At around four in the morning, a Senior proposed cutting out hundreds of snowflakes and hanging them from the Capen Room ceiling. Part of me wanted to help. And, honestly, part of me wanted to cry. I compromised by helping until five in the morning and then grabbing two quick hours of sleep before arising to begin the day.
Back around one in the morning, a colleague had said, "It's a big night, your first night decorating with proctors (as we called RAs in those days). Let's have a group picture by the fireplace." Along with the memory of that kindness, Martha and I still have that picture of the two of us with Beth and Kris.
Fast forward 34 years. Last Tuesday, we performed the annual faculty-staff holiday skit at the final housemeeting of 2018. Actually, it was more of a trustee-alumnae-administration-faculty-staff skit, since Board Chair Lynn Schultz Kehoe '77 was on campus and joined in. As always, some lines led to howls of laughter, other lines led to somewhat confused and scattered mirth, and still other lines led to thunderous cheering and applause. Probably the loudest applause was for Stephanie, who had been flitting through the skit anonymously in the Owl mascot costume from beginning to end, and who took off the head with a flourish, smiling with pure happiness, as the skit ended.
Lately, the online education community has been talking a lot about student stress, a perpetual topic but always especially topical at the holidays. And as a particular Twitter chat for educators was discussing how to alleviate student stress, it struck me this tradition is probably more than just fun. For the kids, it's another festive occasion, but one that doesn't ask anything of them beyond being attentive and being themselves. That said, other holiday traditions do in fact continue; all are beloved. Seniors still decorate, and we still do fund-raising for Adopt-a-Family. We still do Secret Snowflake, hold the Holiday Banquet (seating in Big/Little groups this year), and end the term with the Winter Solstice Concert following which many kids take off immediately with their families and many others kick back overnight as they wait for planes, trains, and automobiles to eventually whisk them away too.
The campus will go silent, or nearly so, for nearly three weeks. Adults, and houseparent families, will still be around, of course, but the energy and volume levels will be greatly reduced. But the kids will still be on our minds, even - perhaps especially - in the quiet. And it won't be long before the New Year is rung in, planes, trains and automobiles bring them back to us, and the hallways will echo names called out amidst countless hugs.
The happiest of holiday greetings to all!
Written by Bill Ivey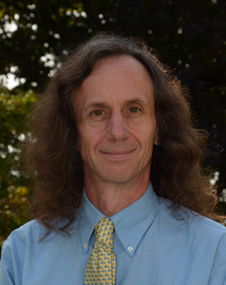 A dedicated member of the faculty, Bill Ivey is the Middle School Dean at Stoneleigh-Burnham School. He teaches Humanities 7 and the Middle and Upper School Rock Bands. Bill is the advisor for MOCA, the middle school student government, and he coordinates and participates in the middle school service program. Among his many hats, Bill also coordinates social media for Stoneleigh-Burnham School.