I looked over at the four smiling students. "Well," I said, "that was our third straight strong run-through. We're ready for the show. But if anyone wants to do it again, we absolutely will. That's how it always works." Juliet immediately raised her hand. "I want to do it again!" she said. "This song is so much fun!"
Despite the fact that this rehearsal was our last before the Informal Concert, we had made two changes to the piece. I had commented that Rock Band was singing in four languages in this concert, and that their piece alone had three. (Juliet, who's from China, was singing in Korean. Tina, who's from Korea, was singing in Japanese. And the song has three English words: the title, "Love Scenario," and the word "melodrama.") Immediately, the kids said they knew the Chinese version as well and, moments later, the arrangement had been reworked to smoothly fit in this fourth language.
Also, Dina had realized she had time to scoot from one keyboard to another during an eight-bar section of whole rests, and we encouraged her to do that in the performance if there were two keyboards on stage. (The fourth musician was the drummer Avdeep, bringing "More cowbell!" to the piece in all the right ways.)
They weren't the only group having fun that night. The kids performing "Caocao" also did an extra run-through. And the kids performing "C.h.a.o.s.m.y.t.h.," a song whose title represents the initials of friends of the original group, realized their own initials formed the word "aces" and decided to work that into the introduction: "We are Aces, four friends performing "C.h.a.o.s.m.y.t.h.," a song about friendship." And they launched into the song, ending with a beautiful guitar solo by Edith with the final chord supported by a high clear note on Clélia's bass.
Last Sunday, Clélia and Avdeep, who are both sophomores, had to rehearse "C.h.a.o.s.m.y.t.h." along with the recording as Edith and Sherry were away at the annual Senior Dinner. "It's so sad without them," "I'm going to miss them so much." "I'm going to cry at graduation." "It just won't be the same next year." I knew how they felt. It's pretty rare I make it through graduation without at least a few tears myself, and the chances of a tissue-free graduation this year are exceptionally low.
But I also had the benefit of having taught Rock Band for 22 years, and the perspective that brings. So I acknowledged how very much I would miss the Seniors and that I would also be crying at graduation. But I added that I knew Avdeep and Clélia would be back, and others, plus new kids would join. Sad face: "But it won't be the same!" I acknowledged that too, but reminded them that exactly one year ago they were going to be the new kids and now I couldn't imagine the group without them - and that it made me happy they would be back.
And I told them I would keep memories from this year forever. "Like for example," I said, "I can still hear Mary Dooley's harmony to 'When You Say Nothing At All' every time I listen to it even though we learned it 17 years ago. I can even still sing it." They asked me to sing a snippet, and I did, continuing to say "And so I'll always hear Avdeep's transition fills, and Clélia's bass line, whenever I listen to this piece." Their smiles told me they understood. Each year is special, each kid is special, and also we're all part of the whole, a continual sweep of kid after kid, note after note, song after song, that forms and re-forms the community of Rock Band - of the school itself - through the years.
So everybody ever be buddies Days we grew up are days we will treasure
Show everybody show is beginning curtain has risen Make your own storyline
Dream as if you will live forever And live as if you'll die today
Fuzake ai tawaimonai Kudaranai hanashi wo shite wa
Nakiwarai nagusameai So owaranai uta ima utau yo
Dream as if you will live forever And live as if you'll die today
- ONE OK ROCK (from "C.h.a.o.s.m.y.t.h.")
Written by Bill Ivey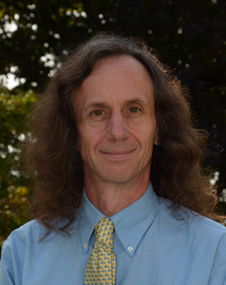 A dedicated member of the faculty, Bill Ivey is the Middle School Dean at Stoneleigh-Burnham School. He teaches Humanities 7 and the Middle and Upper School Rock Bands. Bill is the advisor for MOCA, the middle school student government, and he coordinates and participates in the middle school service program. Among his many hats, Bill also coordinates social media for Stoneleigh-Burnham School.