I use Facebook as much as a professional networking resource as a means of keeping in touch with family and friends. I recently shared for anyone who may have been interested how proud I was of the students who recently made the GLSEN presentation in housemeeting, beginning my post by saying, "I know I say it perhaps more than I should, but students are amazing." My mother-in-law said, "Never more than you should," a friend added, "Never too much. Keep posting these anecdotes. It's a soothing balm to the ills of all the other junk we're seeing now.," and Mark Springer said, "Students never cease to amaze, and we should never cease to say so."
Who is Mark Springer, you may ask? Mark was the first teacher ever to win the Distinguished Educator Award from the National Association of Middle Schools (now the Association of Middle Level Education). He is also the author of Soundings, listed by John Lounsbury, the godfather of the middle school movement, as one of four essential reads, and Watershed. Both books describe programs that are the epitome of best middle school practice, Soundings highlighting student voice and agency, Watershed highlighting interdisciplinary practice. I wrote Mark in 2003 to thank him for writing Watershed and to let him know we would be drawing on his ideas in designing our new middle school program. He wrote back and send a package of materials, telling me he thought maybe his Soundings program, for which the book was still in pre-publication, might be even more in line with our vision. He was right: it became the model for my Humanities 7 course, and we incorporate many of his ideas throughout the middle school program. His support of our work down through the years has meant the world to me.
So when you put Mark together with my mother-in-law (also a wonderful person) and my friend (also - well, you get the drift!), I felt the need to carry this forward. I've begun to post "Today's student highlight" each evening on Facebook. Honestly, there's a part of me that recoils from the idea - I love all my students and value them equally, and choosing one moment from each day bothers me. Also, there's a difference between "amaze" and "did something positive," and I really don't want to overshare. But on the other hand, time spent focusing on the positive is never poorly spent.
I suppose, too, it comes down to what one means by "amaze." What I see every day by definition becomes part of my everyday world, but it may nonetheless stand out for other people. As an example, for yesterday's student highlight, since we didn't have classes, I chose these opening lines from a 7th grader's independent (free choice) writing: "The world did not end in a bang, or a whisper. But rather, one scream at a time." And one of my cousins (herself a long time teacher) commented, "Whoa."
Also, I feel quite certain there will be points in the year when I'll read back through these posts and think of all the teeny steps forward that add up to tremendous progress, all the love and care (on their part as well as mine) along the way. I'll feel nostalgic, perhaps wistful at times, and certainly proud. What an amazing record this should turn out to be.
So once again, I owe thanks to Mark Springer - and my mother-in-law - and my other friend. And most of all, to my students.
Written by Bill Ivey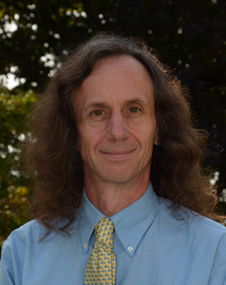 A dedicated member of the faculty, Bill Ivey is the Middle School Dean at Stoneleigh-Burnham School. He teaches Humanities 7 and the Middle and Upper School Rock Bands. Bill is the advisor for MOCA, the middle school student government, and he coordinates and participates in the middle school service program. Among his many hats, Bill also coordinates social media for Stoneleigh-Burnham School.