As much as I love the warmth, sunlight, and pace of the summer, there is something about this time of year that also appeals to me. Part of it is that sense of resilience you get for toughing it out during a New England winter; part of it is the contrast of the darkness with starlight, moonlight, and the brightness of hats, mittens, and scarves; and part of it is the protectiveness of the darkness itself. As the light retreats and the world seems to close in on itself, introspection comes naturally, even if you are all about daily learning and growth, and whether or not you are of a mind to actually make resolutions
Throughout 2018, our students, with the trust that we would listen and respond, called on us to think and act more intersectionally, to work to reduce gun deaths, to work to slow and eventually reverse climate change. They see the world in which we live through the eyes of those who are growing into the inheritance we are leaving them, and many of them are genuinely alarmed at what they see. Racism, misogyny, gender binarism, heterosexism, ableism, classism, anti-semitism… broadly seen, the toxic combination of individual bigotry and cultural power structures that favour one group over another, in the process contributing to our ongoing refusal to adequately address climate change.
I look back on the year, and I see kids stepping up to take action and try and create positive change. The multiple responses they organized following the Parkland shooting to raise awareness of both the problem and of solutions. Their attendance at the 2018 Vermont Diversity Conference which focused on racism, where they developed a proposal that will be one of the components of our ongoing anti-racist work at the school. Their advocacy both for women's rights and for understanding different genders and why respecting a person's pronouns matters. Their advocacy for understanding what it's really like to be studying in a foreign country. Their advocacy for taking action to reduce both waste and our carbon footprint. In short, their work to make the world a better, healthier, more equitable place.
In looking back over the year, I also see kids just hanging out together, talking, giggling, hugging, doubled over in laughter… just, as we say, being kids. And as we work alongside them to leave the world they'll be inheriting a better place than we found it, we can also keep in mind their need - their right - to sometimes leave all that behind and simply enjoy their childhoods.
I am not normally the kind of person to make New Year's Resolutions. I believe deeply that it is our responsibility to learn, reflect, and grow every day, and some sort of arbitrary list you come up every year in late December that just makes you feel like a failure by late January doesn't help with that. But there is something about this year that compels me to consciously recommit to my own goals, which as it happens correspond precisely to those of my students - in short, to work for a healthy environment both natural and cultural. Sustainable. Equitable.
Happy.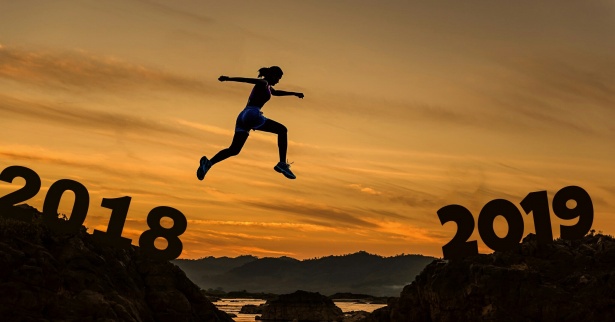 Written by Bill Ivey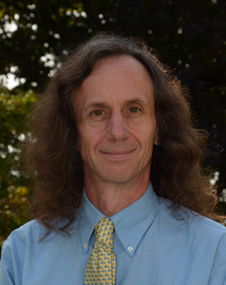 A dedicated member of the faculty, Bill Ivey is the Middle School Dean at Stoneleigh-Burnham School. He teaches Humanities 7 and the Middle and Upper School Rock Bands. Bill is the advisor for MOCA, the middle school student government, and he coordinates and participates in the middle school service program. Among his many hats, Bill also coordinates social media for Stoneleigh-Burnham School.