Of course there was a point on the ride out to Boston where the kids were singing show tunes. How could there not be?! Singing "We raise a glass..." from "La Vie Bohème" at the top of their lungs, they all clinked their Dunkin' Donut cups, their faces lit up by smiles.
Once we had arrived in Boston and successfully made our way to the Brookline campus of Wheelock College for the GLSEN Massachusetts Spring Conference, the kids asked if they were free to travel about the building, and of course. After all, one of the main goals of the conference is for students to get to know each other and build connections.
In fact, this conference focused on students like never before, and GLSEN Mass. has a solid history of focusing on students. During the keynote, students were invited to join the GLSEN Mass. Board, and one of the workshops was designed for students who wanted to learn how to design, propose, and facilitate workshops of their own. Also, Planned Parenthood was back with their INclued program, the first-ever evidence-based course on sex education and sexual health by and for LGBTQ+ kids. Three full rooms were set aside for students who wanted to do INclued work during the three-hour afternoon symposium and, judging from interactions I witnessed between the instructors and students afterwards, the sessions were wonderfully successful.
Two of our students ended up in my morning workshop, a 90-minute session on racial justice facilitated by Hillary Montague-Asp of the Stonewall Center at the University of Massachusetts. The Brené Brown quote, "Vulnerability is the birthplace of innovation, creation, and change." set the tone for the session. One of our activities was to view Dr. Brown's Ted talk, "The Power of Vulnerability." We had been asked to think about the role our race plays in our lives throughout the talk, having already responded in small groups and pairs to a series of questions. Among her themes were shame as the fear of disconnection, vulnerability as the basis for connection, and the role courage plays in vulnerability - the courage to be our whole, imperfect selves. (I want to mention here that one of our students role-modeled vulnerability and courage like a pro during one of the large group shares. Go kid.)
I chose to do a free write in response to the video, and I wrote about not really being aware of my race (white) as a child even as I knew my ancestry was Cornish-English and how that was largely a function of whiteness being the default in the U.S. culture of my childhood, as of course it largely is to this day (if less so and with greater awareness of why this is an issue). I wrote about how you can't even characterize that obliviousness as being well intentioned because of the nature of being oblivious. And for me, that's one source of shame. How could I not have seen? What might I have done? For that matter, what might I still be doing - what remains to unlearn?
I think that sense of shame, for me anyway, has been one of the sources of white fragility - we all want to think of ourselves as good people, but how can I think of myself as a good person when my imperfection is eternal? Yet, of course, that sense of shame and the resulting fragility are in no way an excuse not to do anti-racist work. Somehow, then, we have to achieve the tough balance of constantly learning and growing and yet accepting that we'll never get all the way there and it's just going to have to be okay because it's literally the best that we can do. But. We can't exist in that place without being vulnerable, and since that vulnerability also opens us up to connectedness, therein lies hope.
My partner was a college Senior whom I recognized from last fall's conference, and he was wonderful to work with - thoughtful and supportive of my ideas, thought-provoking and insightful in his own ideas.
Conference planners had decided to merge what had historically been two separate afternoon workshop sessions into one longer symposium, designed to allow us to take a deeper dive than a 75- or 90-minute session ever could, and this was a stroke of genius. There were over 40 people in the room for the three-hour session, roughly three-quarters of them students. One of the activities we did was the "Move into the circle if…" and a series of prompt completions like "... drank coffee or something with caffeine this morning," "...know someone who is LGBTQ+," "...have interrupted an act of discrimination or bullying, or "... believe students of different races, genders, sexualities, ability, etc. feel completely safe in your school." While a heartening number of people, including students, said they had interrupted acts of discrimination or bullying, very few people moved into the circle to affirm they believed that students of a variety of identities felt completely safe in their school. Maybe it was the qualifiers - there's an absoluteness to the statement that is difficult if not impossible to truly achieve. But it was nonetheless sobering to witness how few people had moved into the circle.
Later on, another activity was to split up into six groups and discuss brief, paragraph-long case studies and how one might respond to them from different perspectives (teacher, student, administrator, parent…). All the case studies felt realistic, and in several cases teachers or students said they'd experienced something very much like them. Each of the six groups, each in our own way depending on our specific case study, worked hard to find the right balance of firmly advocating for respectful behaviors and language in the moment while enabling different kinds of follow-up with the various people involved in ways that at least attempted to maximize dignity and agency. In my group, students definitely led the way, and students were eager to add their ideas to each group's presentations. This isn't to say adults held back when we had something to add, more that it felt like a partnership where the kids knew they were being listened to and taken seriously, because they had things that deserved to be heard.
All in all, it was another great day at GLSEN - affirming, challenging, positive, realistic, ultimately hopeful. All three students are excited to go back. As am I.
Written by Bill Ivey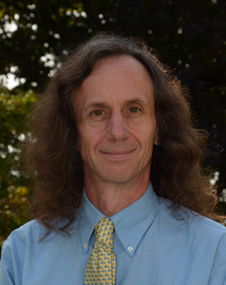 A dedicated member of the faculty, Bill Ivey is the Middle School Dean at Stoneleigh-Burnham School. He teaches Humanities 7 and the Middle and Upper School Rock Bands. Bill is the advisor for MOCA, the middle school student government, and he coordinates and participates in the middle school service program. Among his many hats, Bill also coordinates social media for Stoneleigh-Burnham School.