I remember the air of celebration surrounding the first GLSEN Massachusetts student-educator conference I ever attended, some years ago now. I got the sense that here was a place where LGBTQ+ kids could - however temporarily - feel safe enough to burst forth from the closet. This year, that same sense of being accepted as one's exact authentic self persisted, but in a calmer, more matter-of-fact way. This year's conference theme, "Undone - Undoing - Still," undoubtedly played a role in that. And in her welcome speech, Board member Trenda Loftin further expressed the mood of the conference, quoting activist Lilla Watson: "If you have come here to help me, you are wasting your time. But if you have come because your liberation is bound up with mine, then let us work together."

In the opening joint session, host teacher Kelly Simon of Westfield High School introduced a representative of the Planned Parenthood League of Massachusetts. They are working on an initiative entitled INclued, which upon its completion will be the first-ever evidence-based course on sex education and sexual health by and for LGBTQ+ kids. Students attending the conference had the option of joining several sessions to help with the design and content of the course and to participate in follow-up work as well.
Jay Winell was the keynote speaker, and they focused on body awareness and the ability to connect. They made several key points, including the importance of taking physical as well as mental breaks, ensuring before offering help that you've been asked and/or have made yourself aware of what's needed, the ideas of collective and unconscious competence, and that while you can do anything if you do it with all your heart, you can do so much more if you do it with others. They closed by leading us in the Ellie Grace song, "I'm Gonna Walk It With You."
Before leaving for workshop sessions, we were challenged to find one thing during the day that we could do or undo. From experience, I knew that would be an easy challenge to meet.
The first session I attended was entitled "We Are Able," facilitated by Shanna Fishel. They began with an introductory exercise in which the majority of participants were asked to volunteer to wear a blindfold or ear protectors, or to hold a card signifying inability to speak. They deliberately facilitated the exercise insensitively, for example writing instructions on the board or asking participants just to speak up when they were ready. As a blindfolded person, I consciously willed myself to silence until nearly everyone had gone and Shanna asked "Do you want to go now?" and no one else responded within the first four or five seconds. It was a valuable exercise both in experiencing disability and in leading us to think about how different introductory (and other) activities could be better designed to respond to different people's needs.
Speaking of which, Shanna also introduced many of us to the term "functional diversity," which originated in Spain, as an alternate and less marginalizing way of referring to "special needs."
In the final portion of the workshop, unfortunately truncated as the welcome speeches and keynote address had lasted longer than planned, we were given an opportunity to use a planning sheet to think about challenging ableism in our own schools. The sheet had three categories: Implication and challenges, current status/challenges, and future goals. Under the "Implication and challenges" category, we could think about "Outreach/Actions," "Meetings/events," "Facilitation/Participation," "Language/communication," and "Action." I focused on the role scent sensitivity might play in community events, the breadth of formats we use for discussions and conversations, the extent to which our community is aware of ableist language, and simply getting these issues on people's radars.
The second session I attended was entitled "Talking to Teens About Sex," facilitated by Clementine Lazar of Tapestry Health. Clementine presented information, and then broke us up into groups to role-play different scenarios specifically designed to be especially difficult. Clementine's advice included the following principles:
Avoid judgment
* Don't jump to conclusions.
* Acknowledge their willingness to engage with these issues.
* Associate risk with behavior not identity.
Be developmentally appropriate
* Conversations should nonetheless be happening at all ages.
Listen more than you speak
* Use open-ended questions and listen to the answer.
* Remember a teen is expert on himself/herself/themself.
Don't use scare tactics
* They can lead to kids ignoring stuff that shouldn't be.
* They don't actually scare anyone away.
* It doesn't promote a healthy attitude.
Don't forget the good stuff
* Sex positivity.
* Pleasure.
* Healthy sex and healthy relationships as potential joys.
The talk should be lifelong rather than a Big Conversation
* Providing information and resources can also help.
* It's important to counteract media messages.
Look behind the question being asked. Is it about...
* seeking permission to do something?
* an attempt to shock?
* wondering "am I normal"?
* simply requesting information?
* wondering about you?
Clementine also proposed using the formula "For some, for others, for you" to frame an open-ended answer to ethics-related questions like "Is sex before marriage okay?" One could say, "Some people believe…, while other people believe… What do you think is best for you?"
Finally, Clementine offered the idea that in some contexts, we can reassure kids (perhaps especially LGBTQ+ kids) by saying, "There's nothing wrong with you; there's a lot wrong with the world you live in."
The third and final session I attended was entitled, "Intersectionality and education" and was facilitated by Coleen Williams (pronoun: "they") and Megan Bowen (pronoun: "she"). They opened their presentation with a quote from Kimberlé Crenshaw, who developed the concept:
"Intersectionality draws attention to invisibilities that exist in feminism, in anti-racism, in class politics, so obviously it takes a lot of work to consistently challenge ourselves to be attentive to aspects of power that we don't ourselves experience."
Intersectionality has five tenets:
* "Power is held by a group of humans as individuals who display certain obvious and hidden characteristics."
* "Intersectionality is about structural power that arises from these privileged characteristics."
* "Socially, this power is not the same across time and place yet still has a distinct geographical location and deep history."
* "Intersectionality is not located within an individual and yet it profoundly affects each individual."
* "Intersectionality is socially constructed."
They drew distinctions between individual and representative intersectionality, and societal and political Intersectionality before turning to look at the impact of an intersectional lens on students. We were called on to examine teacher and student intersecting identities as well as these dominant societal patterns
* Binary.
* Power.
* Privilege.
* Who's on the outside?
* Who is likely to be favored/targeted?
* Distress levels.
* Relationships.
Past history also matters, theirs and ours. All of this affects classroom outcomes.
As we turn theory into practice, we can:
* ask all students their pronouns.
* include intersecting identities in materials.
* share one's own intersecting identities.
* provide role models w/(in)visible intersecting identities.
* design classroom spaces and procedures to support learning.
* examine your own physical position in the classroom.
* address oppressive language.
* change our language.
* talk with other adults.
* let students be experts on their own experiences.
* let kids design their own learning.
* go to bat!
The primary importance is to protect people in the one-down position.
Finally, they talked about Bronfenbrenner's classic ecological schematic and its usefulness in working for equity - where we have direct agency and where we have indirect influence.
At this final session, several people brought up GLSEN Massachusetts' annual Educators Retreat as an amazing resource. They also sponsor an annual spring conference for students and educators in Eastern Massachusetts. Information for both these events will be made available on the Events page of their website. GLSEN always does wonderful work, and I look forward to the next gathering.
Written by Bill Ivey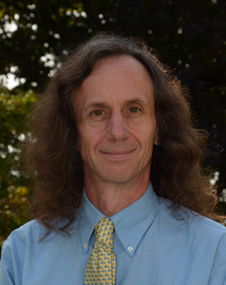 A dedicated member of the faculty, Bill Ivey is the Middle School Dean at Stoneleigh-Burnham School. He teaches Humanities 7 and the Middle and Upper School Rock Bands. Bill is the advisor for MOCA, the middle school student government, and he coordinates and participates in the middle school service program. Among his many hats, Bill also coordinates social media for Stoneleigh-Burnham School.