As a Rock Band teacher, I try to keep my eye out for kids, especially girls, who have talent and whom I can help promote on social media. One such artist is Sina from Germany, a 16-year-old girl who first came to YouTube fame at the age of 14; her drum cover of "Smells Like Teen Spirit" now has nearly 3,000,000 views. Earlier today, YouTube recommended I listen to her (amazing!) international collaboration with two 12-year-old girls of the classic "Smoke in the Water"; it's nearing 100,000 views after just three weeks.
On her webpage, Sina has a FAQ that includes the following question, "Will you join my band?" Her answer?
It depends really! I might consider to join a professional band anywhere in Europe or America if this band will allow me to make my living as a drummer. I won't move to another country in order to play on a wedding every now and then. You have a professional job for a drummer to offer? Then send me a message!
Perfect. Self-confident self-advocacy with just the right touch of attitude.
As a Rock Band teacher, every year, I get to see kids grow in self confidence, become stronger self-advocates, and yes, learn when you need to add a little attitude. I remember early on in rehearsals for "Bohemian Rhapsody" when one of the kids said, "The drums are awesome, but aren't they a little… loud?" The drummer said, "Nope. That's how loud I play." and then looked at me with an unspoken "Right?" on her face. I answered, "In a big space, that volume will totally work because we can boost the vocals more. So let's go with with we've got, build muscle memory, and trust it will sound amazing in concert."
Which it did.
This weekend, my students are going to be joined by the local teen girl band Kalliope Jones and the all-woman band Antigone Rising in a benefit concert. Besides raising money for the non-profit Girls Rising, which among other things helps promote girls and women in rock, the show will showcase the talent and energy these performers bring to the stage.
For me, the highlight of the show will almost certainly be a performance of "Game Changer" by Antigone Rising, a high energy affirmation of finding one's authentic self which one Rock Band member called with some degree of hyperbole "The most Stoneleigh song ever!!!" - with all the teenagers singing along. We met last night to rehearse it, and one of the kids said, "I love this song so. Much. I will cry on stage. It's going to happen."
In a 2015 interview with New York Magazine, rock critic Jessica Hopper observed, "There are two acceptable archetypes you could have starting in the '70s or the late '60s, the bad girl and the good girl. Before then it was just the good girl… We have a lot more archetypes [now]. Every girl I see onstage seems to be creating her own... We're starting to, as a culture, catch up to those women a little and take in how dynamic those presentations of female expressions of art, of whatever, are. We're at a point where we have to stop presenting it as: Gee whiz, there are women in this scene!" (quoted in Goodman)
That's the goal. And concerts like this one, with the wide-ranging styles of the different Upper School Rock Band groups plus the distinctive sounds of Kalliope Jones and Antigone Rising, help us along that road.
See you there!

Written by Bill Ivey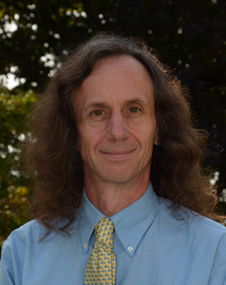 A dedicated member of the faculty, Bill Ivey is the Middle School Dean at Stoneleigh-Burnham School. He teaches Humanities 7 and the Middle and Upper School Rock Bands. Bill is the advisor for MOCA, the middle school student government, and he coordinates and participates in the middle school service program. Among his many hats, Bill also coordinates social media for Stoneleigh-Burnham School.