(Apparently, this title I thought was so creative has already been used by the X-Men. Credit to them for thinking of it first!)
It's the time of year when my timelines fill up with people beginning to solicit and/or offer advice on "How to finish the year strong." Of course, some schools still have about a month to go, but nonetheless as the weather finally warms up, thoughts turn inevitably to summer, to days at the beach or the pool splashing about in the water, to ice cream cones eaten as the sun sets and the air starts to cool off, to books as of yet unread, to hours spent just hanging around with friends. And for us, as the annual middle school trip to Six Flags (now held a week before graduation) is hours away, as Seniors wrap up IB exams and Ninth Graders, Sophomores, and Juniors prepare to take finals, that start to summer is tantalizingly close.
Times like this, much as I do in fact love summer, I always get a little wistful, and following up "Only nine days left!" with a heartfelt if not entirely grammatical "Nine days together that we can make the most of!" is such an instinct I often find myself saying it without consciously deciding to. The Six Flags trip itself is one such wonderful day together, and I always look forward to the ritual (originated by our former Athletic Director Jeremy Deason) of saying, "Okay, if you have a phone, please take it out and get ready to send me a text with your name so I know you have my number and so I have yours… Ready? My number is…" prior to sending them off in groups of at least two with at least one cell phone per group. As I wander around the park clutching my phone, I am all but certain to receive at least one text asking me please to tell [Jenny] to meet [Kathryn] at the Batman roller coaster, and at least one text saying either "Remind me please when we're leaving." or "Where's the gazebo???"
Meanwhile, the students themselves are not so caught up in the anticipation of summer that they are oblivious to the joys of spending time together and memories of the year almost past. As we began Humanities 7 today, one student reminded me that she and two friends planned to make a presentation on their chosen Unit 5 project, "About Our Year." With almost big-sisterly affection for their opening day selves, they looked back on the fear and excitement and awkwardness that characterizes that time of year, traced their growth individually and in friendship, and giggled through photo collages and short video clips they had assembled as the class looked on with these big smiles and occasional laughter of their own.
And tonight in Upper School Rock Band, two groups gathered to record videos of songs on which they had been working. At the end of the first recording, Wildest Dreams by Taylor Swift, the lead singer jumped up in happiness, high fived the girl doing harmonies, then gave long distance high fives to the pianist and to me sitting back behind the drum kit. Two of the kids then began doing a Chinese rap song at the tops of their lungs while the other kid began resetting the room for her song. The pianist departed, a bassist arrived, and we prepared to practice and then record I Was Here by Beyoncé. The bassist offered to share vocals, the lead singer was more than happy to do so, especially for the higher notes, and the two of them shifted their positions so they could sit next to each other for the recording. At the end, they smiled pure happiness at each other, and there was another round of high fives. "I could stay here all night. I love this song and It's so much fun to play with you." said the bassist. "Me too." said the singer.
But. Homework called, and we succumbed to the inevitable. I don't know if it occurred to the kids that it was the last time they'd leave Bonnie's House following a Rock Band rehearsal for the year. Myself, I was (unusually) too wrapped up in the work that awaited me to mark the moment. But in truth, I won't be in Bonnie's House again until next September. Many familiar faces will be back, and new faces, some excited, some tentative, all hopeful will join them. And that anticipation of the new school year, in some ways more so than anticipation of the summer itself, brings a quiet smile to my face.
Meanwhile, though, we do have eight more days together. Each new day will be savored, with each one feeling a little more precious than the last. And suddenly it will be graduation day, and kids I once knew years ago as fearful, excited, and awkward seventh graders will fling their roses in the air upon receiving their diplomas, and exit our lives. And I will focus my swirl of emotions into a proud smile as they walk out between rows of faculty and on into the future, forever a part of my past. And present. And future.
Written by Bill Ivey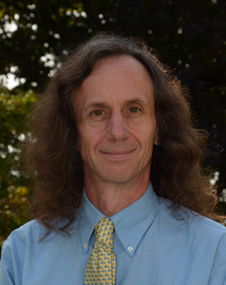 A dedicated member of the faculty, Bill Ivey is the Middle School Dean at Stoneleigh-Burnham School. He teaches Humanities 7 and the Middle and Upper School Rock Bands. Bill is the advisor for MOCA, the middle school student government, and he coordinates and participates in the middle school service program. Among his many hats, Bill also coordinates social media for Stoneleigh-Burnham School.