It's GLSEN's "Ally Week," and they've been sharing some wonderful resources. A "Dear Ally" letter was so strong and so concise that I decided to share it with Kaya Kim, our student Head of Community Alliance, Willy Therrien, our Dean of Community Life, Shawn Durrett, our Dean of Faculty, and Tod Pleasant, our GSA advisor. Ms. Durrett said she thought it would be a good resource for her classes, and Willy shared a link to another GLSEN page, "Actions for Allies."
One of those suggested actions is "Make a personal and intentional vow to explore what it means to become an ally to LGBT identified youth." I love this phrasing. First, it implicitly acknowledges this vow will vary from person to person, and must both be relevant and matter to the person making it. Second, it implicitly calls us to move beyond passive well wishing and take action. Third, it implicitly call us to make allyship an ongoing journey. Fourth, it places the focus on allyship to youth, something to which all educators can and should commit regardless of their own gender and sexuality.
My own deeper exploration of allyship began three years ago when taking a student to a GLSEN conference in Boston. Four hours together in the school's Tahoe gave us a lot of time to talk, and among the topics we covered was allyship. The student said they didn't like the word much, as all too often it serves more as a way of feeling good about oneself than actually doing the sometimes hard work. Though I understood the difference between people calling themselves allies and actually being allies, I hadn't before thought of people using the term ally to excuse themselves from doing the work. It was just so clear to me that one couldn't be an ally without acting like one.
One thing I love about GLSEN conferences, at least here in Massachusetts (and I presume elsewhere as well), is that they bring together students and educators. Sessions may be designated for both groups, or for one or the other. As you might imagine, I find both types useful.
When I'm in a session with students, I learn a great deal about the range of experiences they are having and what is on their minds. Some of it obviously applies to our school, some of it obviously doesn't, and then there's a middle ground where I have to keep in mind that while I might not see it, it might still be there.
When I'm in session with other educators, we can explore the cultures of our schools in depth. Whether or not a given person is themselves LGBT, they have important work to do. At the same time, it's clear (and only common sense) that when a school is not that friendly to LGBT youth, it's also not an entirely safe space for LGBT adults; in such a context, an LGBT adult might have to wrestle with the pros and cons of coming out and serving as a role model.
GLSEN-Massachusetts has their Fall conference, "Context: Exploring Connections in Identity, Art, and Activism" in nearby South Hadley this year. Pioneer Valley Performing Arts Charter Public School will be hosting. I'm registered, and I'm ready and willing to bring students along with me. Kaya has said she would like to make the announcement and promote the trip; we'll see who all comes. One way or another, I know it will be a wonderful day and an important step along my own journey to better allyship with LGBT youth.
Written by Bill Ivey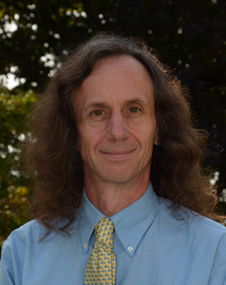 A dedicated member of the faculty, Bill Ivey is the Middle School Dean at Stoneleigh-Burnham School. He teaches Humanities 7 and the Middle and Upper School Rock Bands. Bill is the advisor for MOCA, the middle school student government, and he coordinates and participates in the middle school service program. Among his many hats, Bill also coordinates social media for Stoneleigh-Burnham School.