Only rarely have I ever looked forward to a game more than my beloved UConn women's basketball team going up against Mississippi State in this year's March Madness semis. After all, one of our school's alumnae, Chinwe Okorie, played for MSU and was likely to get significant playing time. It would be wonderful to root her on as well as my own favourite team. I confess, though, I was a little jittery as to how UConn would do. At one point in the season, MSU had been ranked #2, and they were the only highly ranked team UConn had not yet faced. I felt in my bones that, if anyone was going to stop UConn in this tournament, and I knew that was possible, MSU had perhaps the best chance.
As most of you probably know, it turned out to be one of the best games in tournament history, with MSU winning on a buzzer beater in overtime. Geno Auriemma, the UConn coach, smiled as the ball went in, commenting later, "I know how to appreciate when other people win." (quoted in Doyle) He also complimented his young team on a season that, contrary to what casual fans might assume, surpassed anyone's initial expectations: "I'm proud of what they've been able to do and how much they changed since last October." (quoted in Doyle) In going 36-1 this season, they famously extended the team's record-smashing win streak to 111, and also helped Coach Auriemma break the record for most tournament wins in history, at 113.
Meanwhile, Mississippi State became instant legends, especially their Junior guard Morgan William, who drained the shot that won that UConn game. The championship game between them and South Carolina (who won 67-55) drew 20% more viewers than last year's match-up. For that matter, it drew more viewers than the season-opening Cubs game that same day, even though that game itself had the highest viewership for an MLB season opener since 2010.
Maybe women's basketball is finally getting the attention it's always deserved.
Certainly, the field has been quietly strengthening itself for years. The overall quality is even higher than it used to be, and UConn's historic dominance has obscured the fact that there is much more parity in the women's game now than many people realize. Kelsey Plum of Washington broke the all-time scoring record, and led her team to the Sweet Sixteen. Oregon, a 10-seed, made it to the Elite Eight. Traditional power and #1 seed Baylor lost in overtime (to Mississippi State!). And so on.
Meanwhile, the U.S. National Women's Hockey Team just won an important victory, gaining raises to $70,000 a year, plus upgraded airfare, accommodations, and equipment. The struggle was not easy. When the team threatened to boycott the upcoming World Championship, USA Hockey did everything they could to find scabs, eventually asking not only college players but even high school athletes. Everyone stood firm in support of the striking players, and beyond that celebrity athletes added their very public support.
Major gender pay gap issues continue in professional sports, of course, and there's also work to be done at the college level. For example, as detailed in "Title Fight" by Jessica Luther and Avital Norman Nathman, Quinnipiac's women's rugby team is having a devil of a time getting the school to meet its Title IX obligations (despite a court decision in their favour) and support them properly by, for example, providing a home field that meets regulations.
So, although progress is being made, things are improving more slowly and incompletely than we might hope. We need to engage and keep bending the arc of the athletic universe toward justice.
Meanwhile, though, I'll look forward to the WNBA draft and season, rooting on the Connecticut Sun. Maybe this will finally be our year! The NWSL starts soon, too, and after having had no less than four picks in the first round of the draft, the Boston Breakers are poised to improve on last year's disappointing record. And before I know it, it will be fall again and time for women's college basketball to resume.
And... next year, UConn looks to be even stronger. :-)
Written by Bill Ivey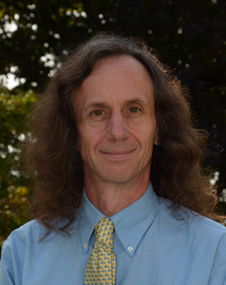 A dedicated member of the faculty, Bill Ivey is the Middle School Dean at Stoneleigh-Burnham School. He teaches Humanities 7 and the Middle and Upper School Rock Bands. Bill is the advisor for MOCA, the middle school student government, and he coordinates and participates in the middle school service program. Among his many hats, Bill also coordinates social media for Stoneleigh-Burnham School.