It's an axiom of the teaching profession that summer is a time to rest and recharge. Most frequently, we'll talk about the chance to catch up on sleep, spend more time with family and friends, take the time to delve into those longer reads we've been meaning to explore for months now, and use what we've learned the preceding year to prepare for the upcoming year. And as I sleep in until my body wakes me up, descend the stairs to our living room where my wife is already hard at work scheduling kids into classes for her school, greet her and the cat, and settle in over breakfast to peruse social media for my daily school postings before taking a run and then turning to one of several books I've downloaded onto my iPad, I get the importance of every one of those things.
I also get the importance of advice often given to those of us actively working for a better world. Pace yourself - it's a marathon, not a sprint. Choose your battles. Take time to recharge. Remember the importance of the work. Network. Keep your eyes on the prize.
Implicit to both these sets of advice is the notion of being overwhelmed. Perhaps less obviously implicit is a sort of insidiously binary thinking. Work life vs. non-work life. Our side vs. their side. To my thinking, if we're going to truly engage in self care, we need to address all these issues.
While I know not everyone can say this, I truly love my job and value what I do. For me, the line between work and non-work life is fuzzy and all comes back to valuing people, treating them well, and working for a more loving, inclusive, equitable world. Of course, I need to get enough sleep and enough exercise, take time for play, make sure I'm not shortchanging any of the people I love. But both my work and non-work lives enrich my existence.
Similarly, I understand and recognize that each individual person will have different ideas (sometimes subtly different, sometimes significantly different) of what a better world would look like and/or how to get there. Recently, actor Mayim Bialik and author-activist Avital Norman Nathman sat down for a conversation "On Amber Rose and Feminism" (based on Ms. Rose's partially nude Instagram post) that, besides helping us think more deeply on the intersections and implications of different visions of feminism, also helps us see a model of a civil discussion between people of differing views. Respect for the person and awareness of shared goals can help with that.
Of course, lines must be drawn. There are only 24 hours in the day, and we can only be doing one thing at a time. And at some point, if rhetoric and actions are obviously racist, misogynistic, heterosexist, transphobic, classist, ableist, etc., we need to react. Ultimately, it's our actions as much as our thoughts that define who we are.
In support of all those goals, I want to close with an outstanding piece of advice from Claire E. Sterk, the president of Emory University, from the Huffington Post article A National Imperative: A Deep Summer's Breath:
After a year of high-decibel living, polarizing rhetoric and tumultuous change, this summer is a time to drown out the superfluous and listen to the important sounds that may be getting lost. Listen to ideas that challenge your own. Listen to the neighbor with the bumper sticker you deride. Listen to your own inherent biases. Listen to what drives your real passion. Listen to the purpose you envision. Listen to the change you want to create. Listen and embrace those quiet voices. Make this your summer's work and rest.
Written by Bill Ivey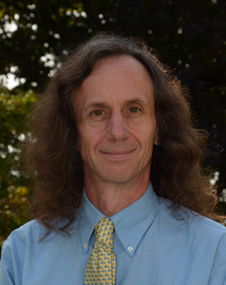 A dedicated member of the faculty, Bill Ivey is the Middle School Dean at Stoneleigh-Burnham School. He teaches Humanities 7 and the Middle and Upper School Rock Bands. Bill is the advisor for MOCA, the middle school student government, and he coordinates and participates in the middle school service program. Among his many hats, Bill also coordinates social media for Stoneleigh-Burnham School.