Blog title from a song by Nina Kauderer '20
Joan Armatrading and her Stratocaster. Bonnie Raitt and her Stratocaster. Avril Lavigne and her Telecaster. Chrissie Hynde and her Telecaster. Tal Wilkenfeld and her Precision Bass. Aimee Mann and her Precision Bass.
And don't forget Anna and her own Stratocaster.
So what do you see in common here? It's pretty clear. They're all women, all of whom can be seen playing Fender instruments. Four of them have built long and illustrious careers going back decades; two of them, while younger, have already built a foundation for long and illustrious careers of their own; and one is, well, a student in her high school's Rock Band course.
Fender recently released the results of a study on who buys their instruments and it turns out that half of their instruments are now being bought by girls and women. This would seem to be just common sense, but in fact it runs counter to the common image of who picks up the guitar; Fender's own marketing has largely focused on men and teenage boys, and it's barely two years since GuitarWorld finally decided to can the practice of putting scantily clad girls on its cover (though a recent perusal of their.website suggests they haven't yet wholly caught on to the notion that female guitarists do actually exist).
So maybe - hopefully - this study will catch the industry's attention and cause them to catch up with reality. It certainly appears that Fender, at a minimum, is paying attention.
Here on campus, Anna joins Edith, Nina, and Sadie as guitarists in our Rock Bands. Bassists include Abby, Eileen, Eliza, Juliet, and Sissi. (Drummers Ainsley, Avdeep, Cynthia, Maggie, Monica L. and - again - Sissi, along with keyboardists Dina, Monica W., Windsor, and - again! - Sissi, round out the groups.) Nearly all the kids sing, often trading off the lead, and their self-arranged harmonies are gorgeous. Depending on the song, they can soothe, wail, sail, or scream; they can comfort you, move you, challenge you, or uplift you. In every way, they can inspire you.
Just a few weeks before the start of this school year, I got to attend a benefit concert for iconic female rocker Jean Millington, who had suffered a stroke. Her sister and bandmate June, the founding director of the Institute for Musical Arts here in Goshen, was there to support her and to beam proudly on a plethora of musicians she has mentored in the past from the still-teenage Kalliope Jones to the rapidly up-and-coming And The Kids.
Katryna Nield, of The Nields, was at the show to support not only June and Jean but also her daughter Amelia, a member of Kalliope Jones. Recognizing me from a show we had hosted two years ago with her daughter's group, our school's bands, and Antigone Rising, she smiled at me and came over to say hi. She asked if I was still teaching Rock Band here and I said absolutely. She said that was great, that it's so important for girls to develop strong voices (as always, I silently added the P.S. "...and non-binary kids too!")
So it is. Ask any of the kids. Or just listen to a clip from these original songs by Edith (扑火 (Fly to the Flame) and Nina (Break Out!), or this hard-rocking version of the song "我管你 (I Don't Care)." As Nina put it in her chorus,
Be you and break out. Without a doubt. Without a doubt.
Be you. Don't stop now. Let your voice be loud. Let your voice be loud.
Written by Bill Ivey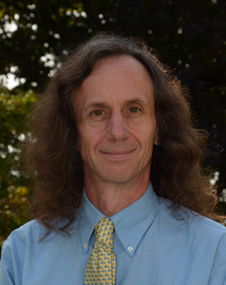 A dedicated member of the faculty, Bill Ivey is the Middle School Dean at Stoneleigh-Burnham School. He teaches Humanities 7 and the Middle and Upper School Rock Bands. Bill is the advisor for MOCA, the middle school student government, and he coordinates and participates in the middle school service program. Among his many hats, Bill also coordinates social media for Stoneleigh-Burnham School.