Because we are on spring break this International Women's Day, the question of whether and how we might be participating in the national "day without women" never really came up. I've heard of public school districts where sufficient numbers of women have requested the day off that they have simply cancelled classes for the day, and here at my wife's school (a girls school which is still in session), some of the kids have expressed their desire to participate.
Suppose our own school were in session and had made plans to participate. What might a day without women have looked like?
For starters, half of our food service workers would be scrambling to prepare, serve, and clean up after three meals a day. Only by arriving extra early would this even be possible, as they would essentially be working double shifts but restricted to the exact same time frame. They almost certainly would have to use paper plates and other disposable items, exponentially increasing the amount of waste generated but freeing up clean-up time to jump into the next wave of food prep.
A similarly intense level of activity and resetting of priorities would be taking place down at the Equestrian Center. Care of the horses would obviously come first, and my imagination is that some work would simply have to be left for the next day.
Only one housekeeper would have shown up for work, most likely focusing first on public spaces. Dorms, the gym and Art Center, and perhaps the Jesser Science Center too might well have simply gone untended for the day.
The entire maintenance crew would show up, and all but one of our security officers would be eligible to work that night.
Those administrators who showed up for work would serve as their own assistants and be extremely short-staffed within their own departments. Any Admin Team meetings would take place without our Head of School, and with no representation for any number of other offices including Athletics Director, Dean of Faculty, Dean of Students, Director of Communications and Marketing, Director of Development and Alumnae Relations, Director of Finance and Operations, and more.
Either Reception would be closed or else someone else would be reassigned there.
Would classes even take place? Presumably not, if students participated in the day. At any rate, we'd only have about a quarter of our teachers on campus able to assure coverage, be it of classes or of activities for the students.
And what of non-binary, genderfluid, and/or genderqueer people? Technically, if it's "A Day Without Women," they would not be included, but I could easily see a parallel day off devoted to a teach-in about the full spectrum of gender diversity and how we so quickly and automatically default to the binary.
And of course, even with a day off, there well might have been other teach-ins, for example about women's contributions down through history, about how race, class, and sexuality might affect one's life as a woman, about actions one could take to actively work toward and for a fully inclusive vision of gender equity.
Looking back through this imaginary day, it's strikingly easy to see the fundamental importance of women and girls in our school. And, of course, one would expect to see that: it's our mission in action.
It's also strikingly easy to see how many people come together in support of our students (and of course, parents and families would be included in the fuller picture), and how the different and vital jobs we each have all fit together to create the richness of our community.
Finally, it's interesting to note how much of what we might be doing with the teach-ins I mentioned is already going on in our school, through classroom studies, through affinity groups, through housemeeting presentations, through faculty and admin team meetings, and through informal conversations.
In short, as should be the case in a girls school comprised of a global community, we are in effect celebrating International Women's Day every day.
Written by Bill Ivey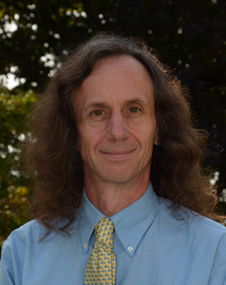 A dedicated member of the faculty, Bill Ivey is the Middle School Dean at Stoneleigh-Burnham School. He teaches Humanities 7 and the Middle and Upper School Rock Bands. Bill is the advisor for MOCA, the middle school student government, and he coordinates and participates in the middle school service program. Among his many hats, Bill also coordinates social media for Stoneleigh-Burnham School.