"So what did you do?" came the question from Sayfty.com in their weekly #SayftyChat, one of the most impressive chats I know for its intersectional focus, globalism, and unapologetic and strong feminist attitude. Their question had been, "Have you ever been street harassed?" and my answer was "Yes. Just last week, in fact." I was walking through Northampton after a late night decaf soy cortado at The Roost, and a lone car driving by honked at me as the (I presume) guys in it shouted something I couldn't quite make out, which was probably fortunate.
My answer was, "Nothing. I thought it best under the circumstances." Because the moment I defend myself, my baritone voice makes it clear I'm not female. And at that point in time, I don't really know how people will react. It doesn't matter one bit how I identify; homophobia and transphobia often intersect in that moment, and if someone feels their masculinity or sexuality has been threatened, there's no telling what they might do. And as a relatively weak 5'7" pacifist, I'd have no chance.
At The Roost, on the other hand, I feel perfectly safe. The baristas smile at me when I come in, several know me by name, and one even asks me periodically about my son. Most of the customers either smile briefly at me or just leave me in peace. It's the same at the Starbucks in both Northampton and Amherst, and Share Coffee in Amherst as well. No matter how feminine, androgynous, or masculine I might present on a given night, their reaction is always the same.
The same is true of my students. As with Amherst and Northampton, it's been something of an evolution. I first started wearing nail polish five years ago without really meaning to. I thought I was wearing nail hardener, to keep my right-hand nails long for finger-picking my guitar, but it turned out Sally Hansen's "Hard as Nails" was actually a clear polish and not a hardener, as some of the students in my favourite Humanities 7 class of 2010-2011 pointed out. Not without a touch of snark.
Later on that year, though, to the best of my knowledge for the first time in the school's history, a student came out as transgender, and my advisory group (which included four Humanities 7 students) took it completely in stride. For one thing, three of my six advisees already knew transgender people. For another thing, we had explicitly made multiple genders and sexualities part of class discussions in Humanities 7. Indeed, the student coming out as transgender had told me he suspected the middle schoolers were already well-prepared to be accepting and would probably take it in stride. As they were and as they did.
Over the six years these students have inhabited this school, we have shown continual and touching growth in understanding and valuing the full range of gender and sexualities with which people may identify. For one example, two years ago, a student told me she felt we were still a little vague on both the existence and the meaning of asexuality; now, there's much greater awareness and, as I am told, full acceptance. From that initial snarkiness over my clear nail polish, the Class of 2016 (and younger students) have come to expect and embrace nail polish of any shade. Our school is remarkably inclusive and that is due, I believe, in no small part to the attitude of seeking to learn, to build awareness around them, and to be inclusive and accepting that the Class of 2016 has demonstrated from that long-ago spring of 2011 to the present day.
New people join our community every year, and at any rate growth is a continual process throughout life. But in a country that, for all the progress we have made with marriage equality and an increasing acceptance of transgender people (if primarily, for the moment, those who identify within the gender binary), still has strong streaks of homophobia and transphobia, we stand out as a particularly open and accepting community. We as a school can always be improving, and goodness knows our country could stand to improve. But progress has been and is steadily being made.
As the Class of 2016 graduates and heads off to college and gap years, they will take their open-mindedness, awareness, and inclusivity out into the world. The Class of 2017 will rise to fill the holes in leadership, Kaya Kim as the Head of Community Alliance among them. It's a great opportunity for us to make the example set by the Class of 2016 a permanent part of our culture, and for the world to get to know them better and to better follow their example.
Thanks to them, and so many others, we're getting there. The process may seem slow at times when viewed at a national or international level. The process may even be slow at times. But we are getting there.
Written by Bill Ivey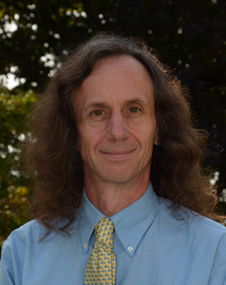 A dedicated member of the faculty, Bill Ivey is the Middle School Dean at Stoneleigh-Burnham School. He teaches Humanities 7 and the Middle and Upper School Rock Bands. Bill is the advisor for MOCA, the middle school student government, and he coordinates and participates in the middle school service program. Among his many hats, Bill also coordinates social media for Stoneleigh-Burnham School.