In her recent presentation at Smith College on women, feminism, and rock, Jessica Hopper described how, when Green Day first hit it big, for some reason, boys who were fans often felt it necessary to quiz girls who were fans to see if they were legit. Meg Reilly, our vocal music teacher who is also a working rock musician, and I were talking at dinner the next evening, and she laughed as she recalled that exact experience growing up. I certainly remember the same dynamic from my own high school days years earlier.
Of course, we really do know the reason boys were giving those quizzes. Unstated but ever so clear is the notion that they automatically saw themselves as experts and the girls as poseurs, basing their opinion on nothing more than gender. Rock, they felt, was a masculine world. It all takes me back to 1980, when Jay Cocks wrote what I remember as a somewhat breathless article in TIME magazine offensively entitled "Chick Singers Need Not Apply" built on the idea that maybe women really could rock after all but that, after 25 years of male dominance in the industry, how you looked still mattered. No wonder that June Millington quit the iconic group Fanny after only a few years - as she observed during the question/comments period of Ms. Hopper's lecture, the level of ignorance back then was crushing.
But then, the level of ignorance right now is not exactly optimal. As the question/comment period progressed and the cumulative effects of living in a dominant patriarchy were brought forward, Ms. Hopper's thoughts turned perhaps inevitably to the Imposter Syndrome, to internalizing patriarchy, to never regaining your authentic self too often lost during your early teenage years. Granted, trying on different versions of oneself is something many teenagers do. And as long as the goal is to lock in on who you really are, not who other people want you to be, that is of course fine. But when subjected to non-stop judgment, it is way way way too easy to keep that authentic self curled up inside.
One of the questioners wanted to know: beyond having all-girls rock camps and all-women bands, what can we be doing? Ms. Hopper began by wondering about ways to get men to talk about sexism, noting, in a "this really stinks but let's face it, it's reality" kind of way, that men in general are more likely to listen to other men. She also talked about the need to create safe and more inclusive spaces, be more deliberate in how we do what we do, and ultimately foster conversations. Asked about the role of the Internet, she wrily commented that "Trolls are gonna troll," extending that to the sometimes life-threatening harassment some people (mostly women and/or people of colour) have experienced, but added that the Internet is also a way of connecting with other people and that safe spaces can and do exist.
Of course, along with all that, we can and we must fight back. There's local all-girl band Kalliope Jones that has been in the news this fall for standing up to sexism. Another awesome example is The Mission Girls of San Francisco, a band of young adolescent girls who made a video of their song, "We Are the Women" (which I shared with Meg and which she loved). And of course, there's our own Rock Band program.
As I listened to Ms. Hopper, I realized that misogyny in rock music has not abated quite as much as I had thought, and I quickly realized that's probably at least in part because much of today's music that comes into my life is filtered by the kids. This is a place where they can choose the songs that speak to them, where they can speak out on domestic violence or acceptance of LGBT people, where they can affirm their strength and power as young women, and where, for that matter, they can kick back and sing about falling in - and out of - love in a way that makes them the agent, not the object. Those who are ready - and it's well over half the group - are coming up with their own arrangements, and every run-through offers the opportunity to listen and offer input on how to improve the next time around. In short, they are becoming experts and finding confidence in and taking ownership of that expertise.
Which is exactly the goal Ms. Hopper laid out in her somewhat rhetorical question, "What if we replaced the word 'fangirl' with 'expert'?"
Or at least insisted the two can, and often do, coexist.
Written by Bill Ivey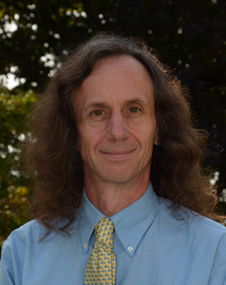 A dedicated member of the faculty, Bill Ivey is the Middle School Dean at Stoneleigh-Burnham School. He teaches Humanities 7 and the Middle and Upper School Rock Bands. Bill is the advisor for MOCA, the middle school student government, and he coordinates and participates in the middle school service program. Among his many hats, Bill also coordinates social media for Stoneleigh-Burnham School.