As it turned out, Alaine Jolicoeur, our French teacher-intern, and I wanted to attend the exact same sessions at Saturday's GLSEN-Massachusetts conference and, as it turned out, we both had good instincts as that made for just about the perfect flow for the day. It began with keynote speeches focusing on affirming the wonderful spectrum of people attending as well as the inclusive theme "both/and," moving on to a morning session dominated by trans and non-binary kids telling their stories and sharing methods of self-care, lunch, a session on intersectionality with a mix of kids and adults, a session attended entirely by educators on supporting K-8 kids, and finally a closing moment written and performed by those attending Trenda Loftin's final workshop session.
Participants in the morning session on Trans and Non-Binary Self Care agreed on confidentiality, so I'm only going to share some generalities that I noticed. As the approximately 30 kids in attendance set the guidelines while five or so adults watched and listened, it was very clear they had a wonderful sense of how to create a safe space. They lived up to the promise of those guidelines, too, listening carefully and supportively to each other's stories, echoing them and picking up themes, shifting gears when necessary, giving advice when asked, and finally tumbling all over one another with ideas when asked what they do for self-care. Also, you couldn't attend the session without thinking that the kids know mountains of information more than the average adult. Which makes sense, of course - for most of the kids there, the realities we were discussing comprise their daily existence, whereas they may go largely unnoticed by however many cisgender adults are even aware they exist in the first place.
The second session, on intersectionality and led by Karla Gandiaga, was a masterful example of how you can design a group activity so that different people, at different stages in growth and with differing life experiences, can all learn from it each in their own way. After a brief introduction to the concept of intersectionality - basically, the idea that we have multiple dimensions to our identities and that they intersect and interact in different ways depending on the situation - she gave each of us 15 post-it notes, told us these would not be shared with anyone else, gave us 15 different dimensions of identity (gender, sexuality, race, etc. ending with "other") and asked us to write how we identified in each of those dimensions on one of those post-it notes. She then took us through a number of different situations, and we organized our post-its in a line from "most aware/pertinent" to "least aware/pertinent." We processed that in several different ways, first in the large group and then in shifting pairs. Finally, by way of summarizing and concluding, Ms. Gandiaga projected an Audre Lorde quote on the wall and asked us all to react to it in turn. People who had no idea of what intersectionality was as they entered the session most likely had an excellent sense of it by the end, and those of us who already knew about it had had the chance to go deeper - including taking a metacognitive look at our diverse individual selves.
The final session was on supporting K-8 students, and unsurprisingly was attended entirely by adults who work with kids (teachers and GSA advisors from different schools, and three people from NAGLY, a non-profit organization on the North Shore that supports LGBTQI+ kids). Very quickly, though, the session's focus shifted to how best to support colleagues in supporting kids. Some of the predominant themes were, essentially, how you do deal with well-meaning cluelessness? how do you move people past a "LGBTQI+ 101" stage? and, how do you enable professional development for people who have moved beyond the 101 stage and are sick of PD at that level? I'm not really sure we came up with a massive ton of solid answers, but we did share experiences, Jason Wheeler (another amazing facilitator and incredible resource for GLSEN in particular and LGBTQI+ support in general) gave us glimpses into how his trainings work, and we left feeling we are not alone and there is hope. We also had the chance to view a wonderful video by Willow Smith, "I Am Me," which set the perfect tone for the session (and, really, the day).
Honestly, you never know someone's gender or sexuality for sure unless they tell you. Gender expression often matches gender identity, but not always, and "gaydar" aside, you actually can't always tell. Furthermore, gender identity and sexuality are moving beyond the binary (not just female, male, bigender, gay, lesbian, and bisexual, but also agender, non-binary, asexual, pansexual, pan romantic, and more) with increasing visibility, and we are becoming increasingly aware of the full spectrum of humanity. And unquestionably, this is one area where the kids are way out in front of many adults. If we are to support each whole child to the best of our ability, we need to both educate ourselves and be prepared to listen with open ears and an open mind to whatever they have to say.
Thank goodness for organizations like GLSEN that do such amazing work to help support LGBTQI+ kids, educators, and their allies. I am so glad I attended this most recent conference, and I can't wait for the next.
Written by Bill Ivey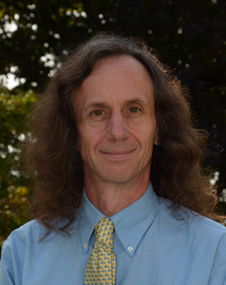 A dedicated member of the faculty, Bill Ivey is the Middle School Dean at Stoneleigh-Burnham School. He teaches Humanities 7 and the Middle and Upper School Rock Bands. Bill is the advisor for MOCA, the middle school student government, and he coordinates and participates in the middle school service program. Among his many hats, Bill also coordinates social media for Stoneleigh-Burnham School.