Some years ago, I became Twitter friends with retired principal Richard Lakin who used the handle @Thanks2Teachers. He had written a book, Teaching as an Act of Love, and though it was out in print, he was sharing an e-version for free with anyone who might want a copy. He was kind, friendly, supportive, and unrelentingly positive. A Jew, he moved to Israel to get involved with movements to bring peace to Israel and Palestinian children.
Two weeks ago, he was brutally attacked by a terrorist while driving a bus. Educators I knew from all over the country wrote to express their shock and sadness, to speak of his kindness, to offer their thoughts and prayers. Tragically, early this morning, having been sedated and unconscious the whole time, he died with his family by his side. His daughter wrote,
Dad's basic views as expressed on his website were:
every child is a miracle
kindness and positivism are contagious
empowerment frees people to realize their potential
parenting and teaching are acts of love
schools must be caring learning communities where pluralism and opportunities for choice abound.This happened the day after what Twitter is currently calling the #AssaultAtSpringValleyHigh, when a police officer violently and forcibly removed a Black teenager from her desk before arresting her. The student who stuck up for her friend and who video-recorded the assault was also arrested. The officer involved is on administrative leave, and the Sheriff's Department has asked the Department of Justice to investigate. This follows a sadly familiar and depressing pattern of disproportionate school discipline being applied to Black girls.
Also yesterday, I attended a wonderful lecture by rock critic Jessica Hopper at Smith College on women, rock, and feminism (more on this soon). At one point, the iconic if not nearly well-enough-known June Millington of the rock group Fanny commented that back in the last 60s and early 70s, the ignorance was "so crushing" that it lead to her leaving the group after only a few years. Much of the talk was devoted to telling similar stories of the effect of deeply rooted patriarchy in rock music (and through it, on teenage girls' self-image) and what can be done about it.
Also yesterday, Liz Dwyer shared that her 14-year-old is not going trick-or-treating this year, not because he's wondering if he's getting too old as kids that age often do, but because, knowing he's 5'9" and Black, he thought it's just not a good idea.
And then this morning, on a day when my seventh grade students were excitedly talking about their own Halloween costumes, one of them chose to read an original essay on rape culture for her independent writing.
It's been a busy and depressing 24 hours. But. My seventh grade student also wrote of the strong, proud voices of girls and women standing up for themselves and each other, and we had a long, thoughtful, honest discussion about gender, stereotypes, bias, and more. Ms. Dwyer and the #educolor movement are among the many voices uniting against racism, and making progress. Ms. Hopper and most (all?) of the people in the lecture hall sought and shared effective ways to deal with patriarchy. The assault on the Spring Valley High student was documented by a friend of the girl and is spurring widespread outrage in the midst of which the Sheriff's Department of Richland County called for the DOJ to perform an outside investigation.
And Richard Lakin's family asked all who cared for him to do act of kindness in his memory.
In a moving farewell song he wrote and sang for the students today in Housemeeting, Communications Department member Mark Kaschak (whose last day is this Friday) wrote:
The world isn't ready
But it better get ready (for you)
Taken one way, it means SBS students are ready to take on the world and make their mark. Taken another, though, it means we have a responsibility to prepare the world to receive these awesome young people.
Taken both ways, it means moving forward one act of courage, one act of speaking up, and one act of kindness at a time. Or, in the well-known image that graced Richard Lakin's page,

Written by Bill Ivey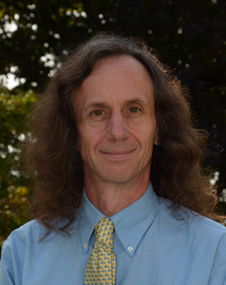 A dedicated member of the faculty, Bill Ivey is the Middle School Dean at Stoneleigh-Burnham School. He teaches Humanities 7 and the Middle and Upper School Rock Bands. Bill is the advisor for MOCA, the middle school student government, and he coordinates and participates in the middle school service program. Among his many hats, Bill also coordinates social media for Stoneleigh-Burnham School.